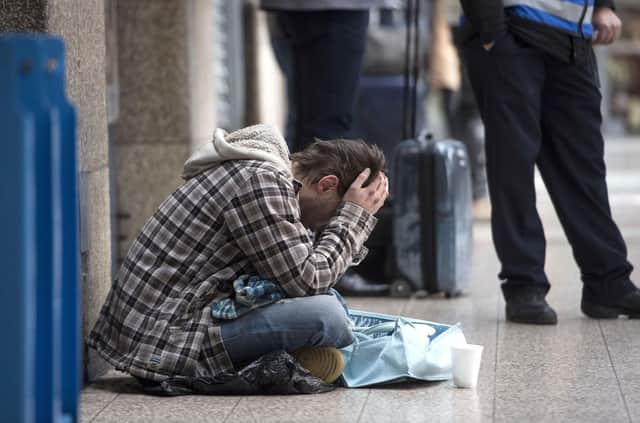 In the run-up to Christmas, as temperatures plummeted to as low as minus 17C in some parts of the country, hundreds of people were forced to sleep rough because they had nowhere to go.
Recent figures reveal a total of 43,072 Scots, including nearly 14,000 children, do not have adequate roofs over their heads.
These damning statistics are rendered all the more shocking with the news today that 67,000 properties in Scotland are unoccupied.
The figure, revealed by the Scottish Conservatives through a Freedom of Information request, should spur ministers into action.
It is unjustifiable that properties should lie vacant while the most vulnerable people in society are left to freeze on Scotland's streets.
But home ownership is an unattainable aspiration for a growing number of young Scots.
The average house price in Scotland soared by more than £23,000 to £242,213 in 2022, forcing ever more people to rely on the rental sector. In places such as Edinburgh – where house prices are highest – prospective tenants are likely to find it even harder to track down suitable accommodation this year as landlords are driven to sell up because of a combination of the Scottish Government's rent freeze legislation and higher interest rates.
Lack of housing is the obvious major contributor to surging house prices. The Scottish Government has insisted it is still on course to meet its long-term housebuilding target of delivering 100,000 new affordable homes by 2032.
But last year experts warned that developers were reducing their activity in the economic downturn, with higher interest rates affecting mortgage lending and house sales.
Compulsory sales orders for empty and often derelict buildings would be a way of helping to free up some much-needed real estate.
It is one of a number of measures that could be introduced to tackle homelessness if the political will exists to do so.
Sadly, without such will at Holyrood, there are likely to be even more people forced to sleep rough on Scotland's streets next Christmas than there are now.