Leader: Greens blamed for SNP losing ground to Labour
Labour's seismic victory over the SNP in last week's Rutherglen and Hamilton West by-election could hardly have been better timed for the party's annual conference.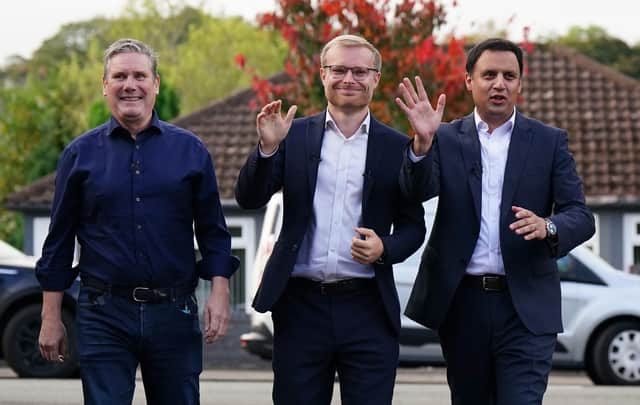 Scottish Labour leader Anas Sarwar will be in an understandably buoyant mood as he tells delegates in Liverpool today: "Now no SNP MP can sit safely, taking their communities for granted as so many have."
The accusation of complacency was once levelled at Labour, before the SNP's dominance of Scottish politics after victory at Holyrood in 2007.
First Minister Humza Yousaf should heed the message from the voters of Rutherglen and Hamilton West, but early indications suggest the complacency runs deep.
Since last week's defeat, which saw a swing of more than 20 per cent to Labour, the SNP leader and senior party colleagues have been quick to point the finger of blame elsewhere.
The weather, we are told, stopped SNP supporters turning out, despite Labour voters being afflicted by the same dreich conditions.
The seat's disgraced former SNP MP, Margaret Ferrier, turns out to have been far more of an issue on the doorsteps than we had perhaps been led to believe during the campaign itself. And in any case, the excuses continue, mid-term governments usually take a beating in by-elections.
A more honest appraisal might conclude there is widespread dissatisfaction among former SNP supporters with the party and its direction of travel in government.
It is a dissatisfaction that could lose the SNP dozens of seats at Westminster and power at Holyrood.
The SNP's power-sharing agreement with the Scottish Greens is an obvious source of tension both within the party and with the electorate as a whole. The Greens are linked to a string of unpopular government policies and yet in the by-election secured just 2 per cent of the vote.
Michelle Thomson MSP yesterday became the latest SNP figure to question the party's deal with the Greens. "I'm not sure how popular it is," she said.
On the evidence of last week's vote, the answer is: "Not very."