Jenners' closure is tragic but inevitable - leader comment
It goes without saying that the High Street was in trouble long before the coronavirus pandemic accelerated its decline.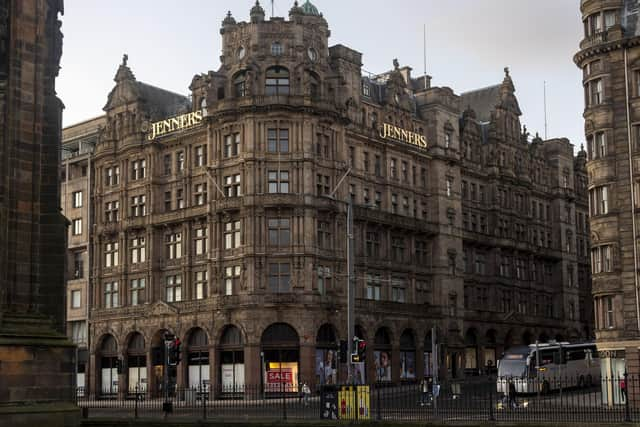 Shopping habits had already changed, traditional retail models were fast becoming redundant with those who failed to keep pace facing closure. Famous names, familiar to generations, were disappearing, shutting up shop never to return.
The news yesterday then that Jenners, the famous 183-year-old department store synonymous with Edinburgh, will be closing for good certainly had a tragic inevitability about it. But that does not make it any less devastating to the city, its customers and, of course, its dedicated staff who are now out of work at the worst of times.
What the future holds for the iconic building on Princes Street remains to be seen and while the building owner, Anders Povlsen, has promised to retain retail on the site as part of the massive redevelopment, it will not be 'Jenners' as we know it.
The reason can be found further up the street.
It also emerged yesterday online fashion retailer Boohoo had bought the Debenhams brand and website for £55 million, but the chain's 118 remaining shops will close and its 12,000 staff will be made redundant.
In a matter of hours the last two remaining department stores on what was once Edinburgh's premier shopping street disappeared.
It is a picture which is being replicated across the country and beyond. Sentimentality alone will not be able to halt the march. Shopping has changed forever.
High Streets must be reimagined, the beating heart of the city or town can still be revived, but in a different form.
Further still along Princes Street perhaps gives a glimpse of hope for the future. The former House of Fraser store is being transformed into the Johnnie Walker visitor experience.
Major leisure developments such as this will ensure visitors – when they are allowed to come back – will continue to flock to the centre. That is where it is vital that government, both local and national, work to map out a post-department store future.
The closures are of course dreadfully sad, but need not sound the death knell for the centre of town.
Comments
 0 comments
Want to join the conversation? Please or to comment on this article.