Is there time for Hampden to be ready for the Euro 2028 bid?
Every time I see that iconic Zinedine Zidane goal at Hampden in the 2002 Champions League final I feel a tinge of sadness for the person a mile away behind the goal in the other stand, who thought that Zizou shot from the halfway line - or missed it because the Madrid keeper was in their eye line when they were sitting level with the pitch.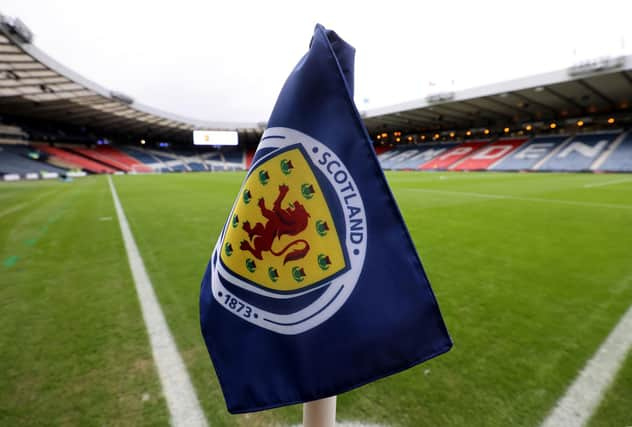 While iconic, we need to face the reality that Hampden is a very poor stadium that is not fit for purpose. Therefore it is encouraging to hear Ian Maxwell confirm that improvements are on the way if Euro 2028 is hosted at the national stadium.
Hampden is to be the only Scottish stadium listed as part of a Euro 2028 joint bid from the UK and Ireland - with the SFA promising stadium improvements if the bid is successful.
While such a bid should be encouraged for a host of reasons, it is the improvement of Hampden that excites me the most. Currently, the match-going experience at the stadium is woeful. Access to the ground can often require arrival an hour before kick off, the views in the lower seats are poor, and the atmosphere is sometimes challenging with fans so far behind the goal. Exiting the ground can also take just as long as getting in.
The prospect of lowering the pitch to provide proper views, removing the wasted space behind the goals and maximising Hampden's potential is a strong enough reason alone to back the bid. As a member of the Tartan Army and someone who regularly attends matches, there is no denying that Hampden is being left behind by modern stadiums and is not entirely fit for purpose. A substantial renovation is required to improve the ground and benefit Scottish football fans in the long run.
SFA chief executive Ian Maxwell said in an interview posted on the SFA channels that improvements "happen alongside EURO 2028. There will be some additions and some improvements that are made as part of the EURO 2028 bid."
The real question is do those in charge have enough time to really make the wholescale changes required to make Hampden fit for the future?
Comments
 0 comments
Want to join the conversation? Please or to comment on this article.