Is it time to start thinking of hospitality as a vocation in wake of Michel Roux Jnr's decision to close Le Gavroche? - Rosalind Erskine
With staff shortages and the closure of some much-loved bars and restaurants, should we change the way we think about hospitality as a career?
Global hospitality competition Young Chef Young Waiter (YCYW) is coming to Scotland for the first time in its 44-year history later this year.
The competition has been designed to encourage young talent into the hospitality industry. It champions both front and back-of-house roles, and the talent and passion that goes into them, by facilitating access and learning opportunities for young chefs and waiters, with advice from some of the industry's most respected figures.
Not only is this great news for Scotland, this competition showcases how hospitality can, and should be, a vocation for all that are passionate about it. Too often a job working in a restaurant or hotel is seen as a stop gap between university and a 'real job'. But for many the chance to be creative in the kitchen, learn in a practical way and meet new people daily is much more fulfilling than spending even more time in a classroom.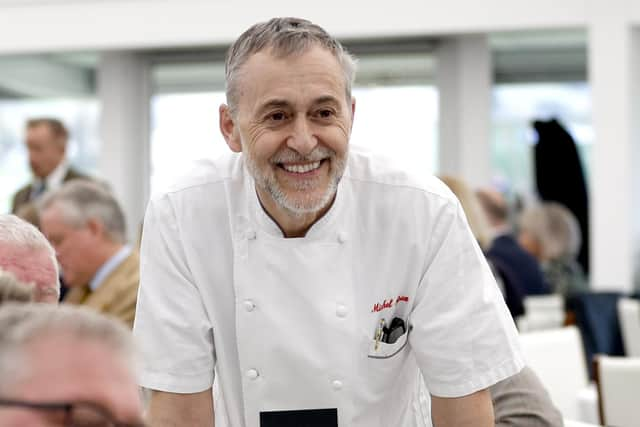 I am guilty myself of seeing my waitressing and hospitality jobs – from running a small cafe to room service in a hotel and bar work in a student pub – as just a way to make a bit of money while at university. And while they can be this for some, they also need to be taken seriously as careers, especially these days.
The head judge set to put the finalists of the YCYW competition through their paces is Adam Handling. He is the Dundee-born chef, who said getting an apprenticeship at Gleneagles (where the final will be held) was "the best thing he ever did". Realising he didn't want to go to university at a young age, and pushed to get an apprenticeship by his mother, Handling has gone on to oversee a successful restaurant group and a Michelin Star restaurant. He points to changing the UK's negative perception of the industry, and hopes competitions like YCYW will nurture young talent, and show others just how fulfilling a career in the kitchen or restaurant can be.
Now more than ever we need young people to be joining the hospitality industry. With every big-name closure – last week Michel Roux Jnr announced the closure of Le Gavroche, and in January it was announced that Noma would be shutting – there's a small venue that's searching for staff or, in the case of Billy Boyter's The Cellar in Anstruther, thriving due to working condition such as a four-day working week.
While Covid took away a lot from the industry – our nights out enjoying a fine meal, a drink at our favourite pub or a night away in a hotel – it also provided us all with a new set of working environments and expectations on work/life balance. Even Roux Jnr is closing Le Gavroche to spend more time with his family.
This shift in perception now must be applied to hospitality jobs and careers, as the passion and expertise are there to nurture these young professionals. We now just need to celebrate them in doing vocational jobs that bring joy to so many.
Comments
 0 comments
Want to join the conversation? Please or to comment on this article.