From Wimbledon to a club game, it's game, set and match for tennis
As a sports editor and writer, it is perhaps wrong of me to single out one sport above any other, but there is a clear winner in my eyes: tennis.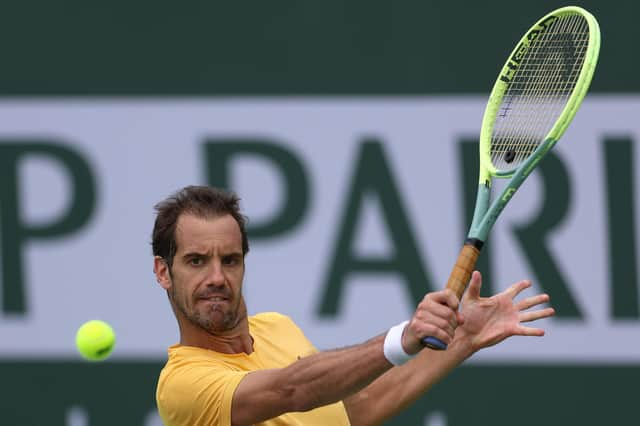 Long before Andy Murray came on to the scene (more about him later), I was infatuated with tennis. My earliest recollection of watching it was back in the early 1990s with my mother, who takes joy in telling me that I would beg her, as a child, to switch off Wimbledon and read me a bedtime story. Jeremy Bates and Chris Bailey are the two Brits I can remember playing on the grainy television. Back then, there were no players of repute from this country.
As the years went on, I started to play with my parents and then at school. I loved watching Pete 'Pistol' Sampras and Andre Agassi do battle, was less fond of Tim Henman and had a crush on Martina Hingis. Then Roger Federer burst on to the scene, quickly followed by Rafael Nadal, Novak Djokovic and Murray. The halcyon days of the sport caught me hook, line and sinker. I would watch every big event on TV, and then the smaller ones. And this has continued. In my study at home, one of my multiple screens will have tennis on from some part of the world, be it a Grand Slam or a Challenger event.
Bizarrely, it took me a while to take to Murray. Almost embarrassingly, I found him irritating in his early years. Now, I see him as a legend, and eagerly look forward to watching him at any opportunity.
I also love playing the sport. Years of fun at the Grange tennis club in Edinburgh, where many friends were made and many finals lost, before I moved over the bridge and defected to Dalgety Bay. Playing for them on a Monday night, smacking a compressed yellow blob around a court, is often one of my highlights, an escape from it all. We're looking to win our league this year and while it's totally trivial and unimportant, gives me great satisfaction amid an all-encompassing work/family life.
I like to think I am a cross between three French players: Jo-Wilfried Tsonga (massive forehand), Richard Gasquet (one-handed backhand) and Fabrice Santoro (deft touch). The reality is very different! But one thing is for sure: there are few happier places in my life than a tennis court.