Farewell Neighbours, harmless viewing of my youth
"Don't worry, your secret is safe with us," said a colleague when I revealed during the daily print conference that I used to be a big fan of Neighbours. It seems no one else on our Zoom call was mourning the news that the Australian soap had just filmed its last ever scene.
But I know there will be plenty like me, lamenting the end of an era. At its peak in the UK, during the late 1980s and early 1990s, Neighbours attracted ten million viewers for each episode. More than 20 million switched on in November 1988 to watch episode 523, when Scott and Charlene (Jason Donovan and Kylie Minogue) got hitched.
I remember tuning in to the very first episode two years earlier. A sickness bug had kept me off primary school and I watched on from the couch with my mum as Ramsay Street residents dealt with the fall-out from Des Clarke's stag do (or bucks' night in Aussie parlance). We were hooked.
From then on, Neighbours became part of my family's daily routine. We weren't particularly avid TV watchers but Monday to Friday we gathered for the 5.35pm showing on BBC1, before eating dinner at 6pm. It's just what we did; it was harmless viewing. And, aside from the time Harold Bishop got swept out to sea (don't worry, he returned!), the sun was usually shining.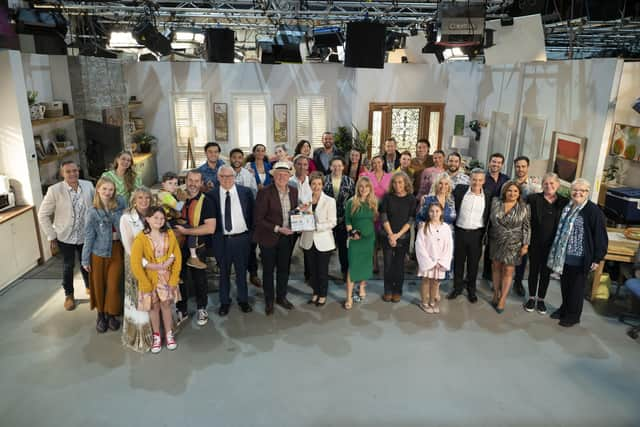 As my brother and sisters and I grew up and left home, that routine inevitably fell by the wayside. But I continued watching. The 1.40pm slot was ideal for a rookie sub-editor who didn't start his shift until 3pm!
A gap year in 2001 with friends - to Australia, of course - was, ironically, when I had to break the habit. Yes, I got pictures taken with Jarrod'Toadfish' Rebecci at the Neighbours Quiz Night at a pub in downtown Sydney and, yes, I visited Vermont South on the outskirts of Melbourne to stand in Pin Oak Court (aka Ramsay Street), but I stopped tuning in regularly as life got in the way.
Now that I have three kids of my own, I wonder how I ever had the time for it. But, there, my secret's out: I loved Neighbours! And I'll tune in when the final episode is broadcast by Channel 5 on August 1. For old times' sake.
Comments
 0 comments
Want to join the conversation? Please or to comment on this article.