You can't overstate the sheer power of peer support for recovery - Lesley Smith
I really value the role peer support has played in my life. Being able to share my experiences with others and hear theirs has been a central part of my recovery from experiences of psychosis and depression.
Working at Scottish Recovery Network, I meet many people and groups who develop opportunities and spaces for peer support. It can be hard to describe its power but it is definitely felt. Humans are relational beings and feeling connected, seen and valued are important to our overall wellbeing. Peer support provides this.
At Scottish Recovery Network we embrace the CHIME Framework, research describing the five key process of recovery as Connectedness, Hope, Identity, Meaning and Empowerment. Essentially what people describe as recovering a good life. We know from our work across Scotland and learning internationally that peer support is an important element. Being able to identify and connect with others who share similar experiences can unblock the isolation, shame and fear experienced by many. I love that peer support is growing and spreading, thus gaining in power and recognition. Can other groups learn from our experiences?
Scottish Recovery Network were recently approached by ICU Steps, an organisation helping people who have been treated in Intensive Care Units. There was a recognition that while clinical services have a very important role, there is something missing that practioners just couldn't provide. Their patient support groups wanted to learn from our experiences around embracing a peer approach.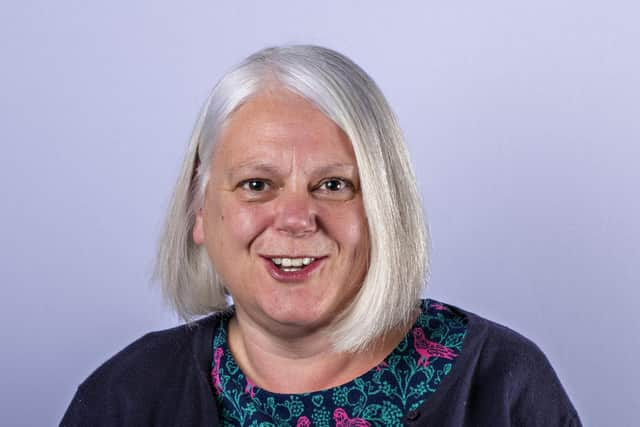 Over four sessions we explored what peer support is to them. We started looking at recovery and introduced the CHIME framework. CHIME made sense to the group, they found it a useful framework for their own experiences. They spoke of the importance of finding themselves again. Their lives had been changed by illness so to find meaning and purpose again has been so important. Finding different ways to use the skills they had previously and showing themselves and others that they have something valuable to contribute.
What really stuck out for me is just how awesome people are. Working with ICU Steps was amazing. The sense of community and connection within the group grew over our time together. They were keen to provide for many, what they valued or didn't have for themselves. When discussing CHIME, we spoke about how important it was to not just survive but to thrive, to have a good life. For many, the physical recovery journey was challenging but harder was the emotional impact, the impact on loved ones and just how much their lives had changed. This was where they saw peer support being invaluable. To move the focus from "what has happened to me" to "what helps". Being able to connect with others who "understood", "got it" and "didn't judge" brings something that money cannot buy or that can be resolved with a prescription.
We shared approaches and tools to build on what the groups already do. "In just that first week, I joined as someone who felt inadequate and uneducated, and by the end of that session, I felt uplifted and grateful," said one attendee. We realise that we are relational beings and healing comes through community. That peer support isn't about the knowledge we learn but the insight and understanding we gain through experiencing something.
As we are in the midst of financial limitations and service restrictions, let's not lose sight of the wider things people say that keeps them well and helps them in their recovery, whether that is physical or mental health related. What is clear is that connecting with others, being accepted without judgment, is a fundamental aspect that should be invested in.
We have a vision of peer support being available to everyone when and where they need. We have a Peer Recovery Hub with a growing wealth of resources. Join us.
Lesley Smith, Projects Officer, Scottish Recovery Network
Comments
Want to join the conversation? Please or to comment on this article.