'Worst year in tourism history' could be chance to re-evaluate transport priorities - Ken Thomson
In 2020 the business implications of Coronavirus became apparent very quickly – and it was soon realised that industries at the heart of Scotland's service-based economy were facing an existential threat.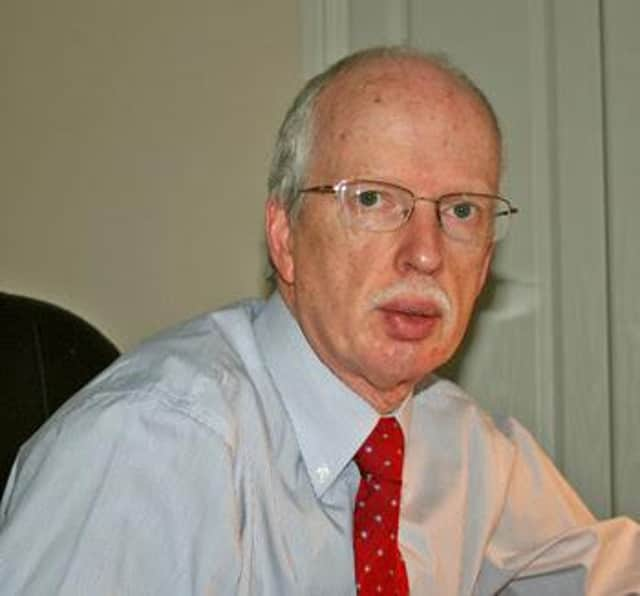 Ken Thomson is a Past Chair of CILT Scottish Region
The United Nations' World Trade Organisation (UNWTO) would describe 2020 as "the worst year in tourism history", and messages which had encouraged responsible travel behaviour were reversed as passengers were asked to avoid public transport, advice that would have been unthinkable in the pre-pandemic era.
The decline in transport usage was stark. Demand in Scotland fell by 50 per cent overall, and by 90 per cent for public transport. Travel to Scotland shrank just as rapidly – between April and September 2020 Edinburgh Airport passenger numbers fell to 785,000, a decline of over 90 per cent from the 2019 figure of 8.4 million.
'Recovery' is the challenge now facing transport operators. However, the landscape for transport companies has changed irrevocably. Just as the way people work has changed, so too has the way they travel to work. Active travel is in the spotlight; more space is being given to cycle lanes and even e-scooter trials are now on the agenda.
The car however still dominates as the first choice for private journeys, accounting for 66 per cent of all trips in Scotland. Significantly, it is the default option for the domestic market on which tourism companies are now depending for recovery. Those businesses are also facing a very different environment with 41 per cent of the UNWTO's Panel of Tourism Experts predicting that it will be 2024 (or later) before international tourism demand recovers to 2019 levels.
The re-opening of borders across the UK and Ireland Common Travel Area (CTA) is essential for tourism, as the 'home holiday' market within Scotland has always been weak by comparison with other countries.
VisitScotland data suggests that Scottish residents made 1.41 holiday trips per person in 2019, below the average number of trips made by (for example) residents in the Republic of Ireland (2.37 per person). Without being able to cater for demand generated across Britain and Ireland, the outlook for Scottish tourism would be daunting.
So what does a revival in domestic tourism mean for transport operators?
On the supply side the closure of well-known domestic travel companies was blamed on the collapse in demand. For public transport operators government funding off-set revenue shortfalls, but as that support is reduced will demand recover sufficiently to prevent the imbalance between income and costs from deteriorating further?
For companies serving the tourism industry and relying on discretionary demand the outlook was much less certain, although some relief was provided in December 2020 when the Scottish Government announced a funding package (including a £10m fund to support coach operators) to help tourism and hospitality businesses survive the pandemic.
However the survival of businesses right across the entire transport sector is essential if the post-pandemic recovery of Scotland's economy, including its tourism sector, is to be truly equitable. The private car is not an option for 30 per cent of Scottish households, and "the worst year in tourism history" could yet be the best opportunity for the re-evaluation of investment priorities in transport.
Ken Thomson is a Past Chair of CILT Scottish Region and a visiting lecturer at the University of Stirling
Want to join the conversation? Please or to comment on this article.