Working together to build a better life - Louise Christie
It's Co-production Week Scotland 2021. At Scottish Recovery Network it's a great opportunity to celebrate the power of lived experience to bring about positive change in our lives, services and communities.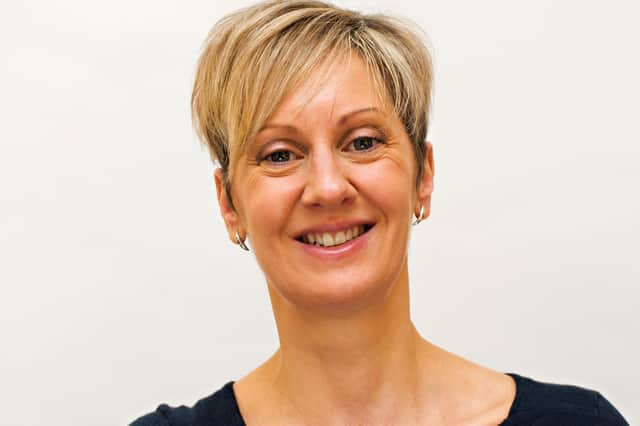 Louise Christie, Director, Scottish Recovery Network
But what is co-production? Sometimes terminology or language can get in the way and make things feel quite technical and specialist when they are anything but. Co-production is really quite simple: It is about making things happen with people instead of to people.
For us co-production is all about bringing lots of different perspectives and expertise together to ensure that the design and delivery of mental health support is powered by lived experience.
Too often our mental health services are designed by people who don't actually have any direct experience of what it's like to need or use them. People working in services and support bring with them much needed knowledge and skill but without meaningfully engaging with people with lived experience - those accessing or seeking support- a piece of the puzzle is missing. Co-production is about having all the different experiences and voices in the mix, on an equal basis, working together to make things better. I say on an equal basis because power plays such an important role. We need to move away from a 'them and us' culture where people feel unheard and disempowered. We need to move away from setting the agenda and perceived outcomes before people have even had their say.
People can feel helpless and powerless when their mental health is poor.
We know from our work that people can feel helpless and powerless when their mental health is poor. This lack of power can mean that people end up accepting services that may not be right for them. There can be a feeling that something is better than nothing even if it is not really helping. It's essential that people get support that is person-centred because we know that with the right support people can and do recover. They can build a good life, even if they continue to experience mental health challenges.
Using a co-production approach when designing and delivering support gives people some of that lost power back. It facilitates wider conversations and action around what people actually need. It can help people feel in control of their lives again. This not only matters at an individual level but also in our society as a whole as we create communities that support good mental health and wellbeing.
There is general agreement that change is needed if we are to effectively support people experiencing mental health problems. There is less clarity about what needs to change and how. People with lived experience are a big part of the solution. This is an opportunity to reach out and use all of the expertise we have available to transform Scotland's mental health system into one that supports recovery.
Bringing new perspectives and ideas into our planning and decision-making can be what helps us break out of current ways of thinking. It can open up new solutions to these seemingly intractable problems. Our work has shown us that when you bring people with lived experience and professionals together in a structured but flexible environment - where different expertise is equally valued and power shared - you can unlock different conversations and new answers.
It's encouraging to see that more and more organisations and services are open to the idea of working with people with lived experience to design high quality responsive services. It's even more encouraging to see a move away from tokenistic inclusion of people with lived experience and a focus on making engagement meaningful.
If we share the power we have a real chance of transforming a struggling mental health system into one which can offer the right support to people when they need it, where they need it and for as long as they need it.
Louise Christie, Director, Scottish Recovery Network
Want to join the conversation? Please or to comment on this article.