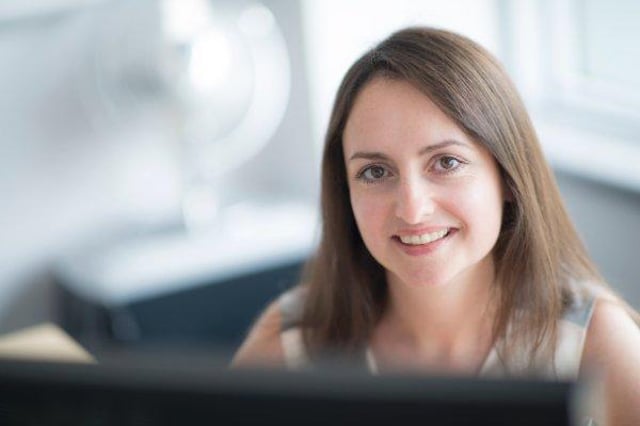 Julie Strachan is the Acting Head of Department for the Enhancement of Learning, Teaching and Access at RGU
GAs are an innovative way for people to get qualified up to degree level while in employment. They are fully funded and designed to support the growth of Scotland's economy by supporting employers to upskill and grow their workforce in key sectors that need highly skilled employees. RGU's courses are designed to maximise the time in the workplace and were developed in close collaboration with employers and professional bodies.
Since their introduction in 2017, GAs have continually developed and RGU has expanded its offering across a range of disciplines including construction, engineering, business management, IT and accounting. The University has recently announced further fully funded GA places in Data Science and Business Management.
RGU is widely recognised as a leading provider of GAs with our flexible delivery model enabling employers and their staff to participate from across Scotland, as well as our support provision for students and their workplace mentors being viewed as sector-leading.
RGU is already working in partnership with more than 240 businesses and public sector organisations covering the length and breadth of Scotland. In 2020, despite the pandemic, over 160 apprentices were enrolled in the university's GA programmes, highlighting the continued need for organisations to develop their workforces in response to the challenging economic environment and the value of highly-skilled staff in helping organisations to be resilient in the face of seemingly unending challenges.
RGU's approach to GAs allows the University to deliver its programmes in areas far beyond its Garthdee campus. Being able to pursue a degree in a workplace without having to relocate is an ideal situation for those undertaking an apprenticeship in places such as Shetland and Orkney.
Our GA courses were designed from the outset to optimise time in the workplace, making extensive use of online learning through engaging content and opportunities to interact with classmates and subject experts. This approach is particularly relevant in the current environment where digital education has become the norm. Apprentices can immediately put their enhanced skills and knowledge into practice with the support of their employer and the university, allowing them to succeed in their role.
The Covid-19 pandemic has seen the university's GA provision shift to a fully online delivery model from March 2020. Since this time, RGU has taken a supportive approach to enable continued engagement by students affected by furlough and redundancy and we are proud to be the first institution to support employers to use the SDS Adopt-an-Apprentice scheme: a scheme designed to help apprentices affected by redundancy to secure alternative employment and continue with their GA studies.
Our apprentices tell us they enjoy the relevance of their learning and value the opportunity to immediately apply what they have learned in their workplace. It's rewarding for our staff to hear how GA studies have helped apprentices to secure a promotion, involvement in a new and exciting project, or in these challenging times, find employment following redundancy because of new skills and knowledge gained from their apprenticeship.
Julie Strachan is the Acting Head of Department for the Enhancement of Learning, Teaching and Access at RGU