Women exist, and we should be allowed to say so – Gina Davidson
It felt like much of the world let out a collective sigh of relief on Wednesday when Joe Biden was inaugurated as the new US President.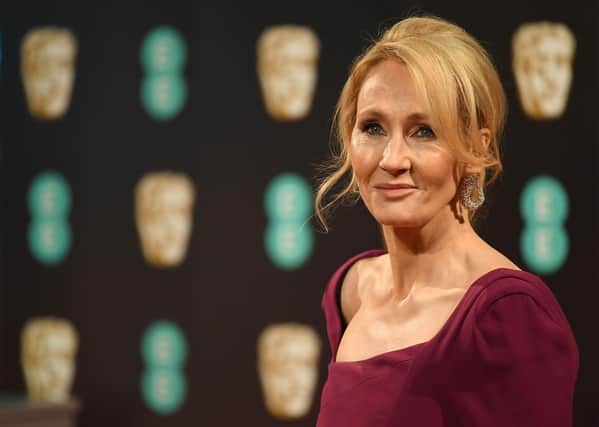 His speech was lauded as an emollient on the wounds of America's divisions. Certainly it contained the kind of language we expect to hear from our politicians, focusing on unity, peace and harmony, and for America in particular it was a return to the ideal that it is a democratic country which should lead the world.
Language and how it is used, as has been proved so clearly over the last four years of the Trump presidency, is of vital importance to a harmonious society, and it can be so easily abused by politicians in order to create division. Yet, while the plaudits rained down on President Biden, it is his party which has decided certain words are to be banned from the rules of the House of Representatives.*
You might imagine they are insults, or language which could be construed as offensive, but rather they are "he and she", "himself and herself" and even "mother and father" and many other everyday descriptive family roles. Such words, say the Democrats, should be done away with through some skewed idea of inclusiveness.
Instead, the rules document can refer to "parent, child, sibling, parent's sibling, first cousin..." and so on, removing any real sense of a person and their relationship to others. And where lawmakers lead, other parts of society will follow. Indeed where America leads, other countries too have a habit of following.
Not that we're immune to problems with language usage here already. Not so long ago JK Rowling faced howls of criticism for raising her concerns that the word woman was being erased as charities and other organisations, established to support women, have altered language to such a degree as to exclude them; referring instead to menstruators, vulva-owners, pregnant people, lactating humans, cervix-havers, even in some instances as "non-men". For some it seems women is the dirtiest of words these days; not a man, but a collection of body parts and functions.
More recently MSP Andy Wightman quit the Scottish Greens, saying that within his former party "words have been bent and twisted to mean things that I don't quite understand" in terms of the debate about a conflict between women's rights and trans rights. Words matter, he said, because MSPs make laws, yet he couldn't discuss the issue in his party for fear of saying the wrong word and being condemned for it.
Wightman is, of course, right. Words do matter. It's why Labour MSP Johann Lamont fought so hard to ensure rape victims should be able to request a forensic examiner of the same sex, rather than the same gender. Gender and sex are very different things, yet have become so conflated that there is now confusion in the minds of many about whether women's sex-based rights should even be allowed in law any longer. The answer, of course, is yes they should.
To strive for inclusiveness in language is a worthy aim, but surely not to the extent that it excludes the very people at the sharp end of periods, endometriosis, pregnancy, breast-feeding, cervical cancer, domestic abuse and rape? Woman exist and we should be allowed to say so.
*This article has been edited to make clear that the change only applies to the rules of the House of Representatives (the 45-page document which governs the House) and is not a wider ban on using gender specific language. It also originally incorrectly referred to the Senate. We are happy to clarify this
A message from the Editor:
Thank you for reading this article. We're more reliant on your support than ever as the shift in consumer habits brought about by Coronavirus impacts our advertisers.
If you haven't already, please consider supporting our trusted, fact-checked journalism by taking out a digital subscription.
Comments
 0 comments
Want to join the conversation? Please or to comment on this article.