Women are making inroads into the 'male' drinks industry - Allie Warren
In March, the world took a moment to mark International Women's Day, a time to celebrate the achievements of women, and especially important to me is women in drinks, across the world. While there were moments of celebration, I have found myself since reflecting on the status quo and the challenges the drinks industry faces on its journey towards becoming a more inclusive place.
I'm fortunate to be part of a company – Distill Ventures – that is actively taking steps to address elements of this long-standing inequality. We've done an incredible amount of work over the past two years to not only become a more inclusive company, but to also demonstrate and highlight the necessary real changes that other companies can look to as they travel on their own path to becoming more inclusive.
An example of this is that we hold a monthly circle just for the women in the company which has created an open forum that allows us to share challenges and successes with the aim of being truly supportive of one another, in a safe space. Having this space really helped me when I returned from maternity leave and I was struggling to find my good balance. I am grateful to know that I can air my issues in supportive company.
Unfortunately, there is still a lot of work to be done to overcome the challenges women face in a predominately male industry, but I am hopeful that we are getting closer due to the changes I am beginning to see.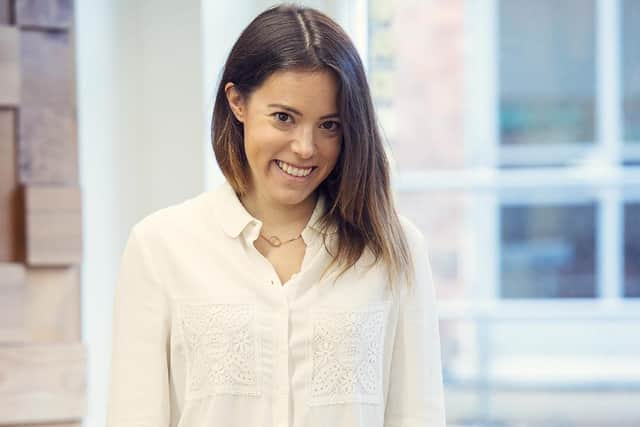 In my day to day, I'm surrounded by an amazing team that includes so many brilliant, inspirational women as well as men who are on the critical journey with us. However, when I look at the wider industry, I'm reminded how unique DV is in the drinks world as we are fortunate to have so many women leaders.
Representation is so important in our industry and the more women ascend to leading positions, the more young women and girls can be inspired and, hopefully, not face the same issues my generation and so many generations before have done.
In our industry there are sources of inspiration though, the likes of Becky Paskin and the OurWhisky Foundation are raising awareness and drawing attention to the disparity in representation, while creating positive progress in the form of mentoring, conversations and being loud!
The team at Founderland in Berlin are massively inspirational to us for the work they do with women-of-colour founders in Europe. It is essential for people and companies like these to gain recognition for the work they do to close the gender gap in sectors such as the drinks and venture industries.
The challenges of working parents have been widely covered, particularly that of finding a balance between childcare and working. I count myself fortunate that my partner is a photographer, which means his work allows him a lot of flexibility so we're able to balance our careers, childcare and, most importantly, spending quality time together as family.
Like many industries, the drink industry still has work to do to become the equal, inclusive space we want it to be. I'm hopeful we will get there though and I take confidence from the progress I am beginning to see at DV and across our network.
Allie Warren is global head of marketing and communications at Distill Ventures
Comments
 0 comments
Want to join the conversation? Please or to comment on this article.