With one in four children referred to social care before they are five, Scotland must keep its 'Promise' to ensure every youngster feels safe and loved – Fulton MacGregor
In 2020, Scotland famously made "The Promise" to our children in care, acknowledging that the system just wasn't working – financially and, more importantly, in fulfilling our duty to look after vulnerable youngsters.
This pledge – made by Nicola Sturgeon as First Minister with support from all parties – was that all of Scotland's children and young people would be able to grow up safe, loved and respected. Following the Independent Care Review's recommendations, it was agreed that the Scottish Government would lead the action on this cause and five core principles were identified – family, voice, care, people and 'scaffolding' (a system of community support) – that would underpin it.
As a former social worker myself, I've seen the challenges that our children and young people in care face and, as MSP for Coatbridge and Chryston, the duty of care laid out in the Promise is something I take very seriously, having experienced first-hand the intricacies of the system we're trying to fix. A recent study by the University of Lancaster in England found that, shockingly, one in four of all children in Scotland were referred to children's social care before their fifth birthday, with one in 17 children being investigated as suspected victims of abuse. One of the core principles of the Promise is that where children are safe in their families and feel loved, the state must make every effort to allow them to stay.
It is absolutely vital that children in Scotland are protected from harm, and we must prioritise giving them genuine, material support. While we must ensure that none are slipping through the cracks, investigations can be hugely damaging for children and their families. The impact on families' mental health and financial stability cannot be ignored, and we must take a hard look at their effectiveness. We must consider whether such high and inconsistent levels of often disruptive and destabilising investigations could be diverting precious resources away from providing this material support.
Scottish councils need more held regarding the process of investigating children so that they can apply resources more efficiently. In aiming to provide consistency across different local authorities, the current system is providing wildly different results, with children in Clackmannanshire being ten times as likely to be investigated by social services than those in Aberdeenshire.
The Lancaster report highlighted how structural issues such as location and rates of deprivation affect the levels of institutional support for vulnerable children. We must aspire to more consistency. As laid out in the Promise, Scotland needs to ensure that services for children are well-funded and supported across our nation, not just in certain areas.
South of the Border, English children's rights campaigner Emily Aklan, from the Hope Instead of Handcuffs campaign, released a report entitled "Lives Transformed, Potential Fulfilled". It suggests that the English government could save £7 billion in the next decade by investing in early interventions and reducing the number of children entering the care system, and I believe this approach would have great potential in Scotland as well.
Aklan has been calling on the government to prohibit private transportation providers from handcuffing looked-after children on journeys between care settings, an issue Wales has taken action on, and where I think Scotland can also make progress. Phase one of the Promise emphasised the need for children and young people's rights to be realised within Scotland's services, and this would be a low-cost, high-reward step for children's rights.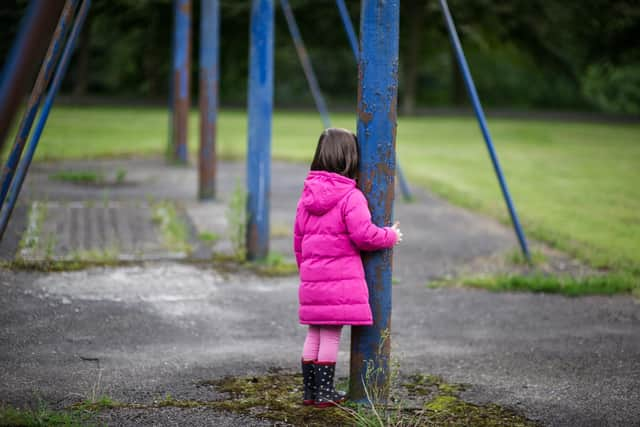 Additionally, Aklan has been pushing for increased investment in early interventions for vulnerable children, which can lead to long-term cost savings for the taxpayer. Early intervention is defined by the Early Intervention Foundation as "identifying and providing effective early support to children and young people who are at risk of poor outcomes". To address the current crisis, the government should adopt this strategy as a solution by promoting mentoring services and gang prevention measures, ultimately leading to fewer children entering the care system. It is increasingly clear that this is where our resources should be focused.
The urgency of this matter cannot be overstated, and we must act with speed to prevent further harm to young people. Early years programmes, mental health services, community groups, and improved parent advocacy are all crucial components of creating effective support systems for families and we should be investing in them. By doing so, we can address the root causes of vulnerability and intervene early to prevent the need for further measures down the line. The urgency of this matter requires us to conduct a greater level of impact assessment to ensure that our resources are being used effectively.
While there is room for progress, we have already taken positive steps for our children in care. Under the SNP government, 3,865 children left the care system in 2021, an improvement of 16 per cent from 2020, while 2,783 children entered the care system, a decrease of 22 per cent from 2020. There's still a way to go to fulfil the aspirations of The Promise, but we must celebrate the progress we've made while still having a keen eye on the future.
As elected representatives of the Scottish people, we must stick to the principles of the Promise, and act now to prioritise early intervention and support systems for vulnerable children and their families, while ensuring that investigations are not causing unnecessary harm. We must provide greater flexibility to local authorities to enable them to apply resources more efficiently and conduct thorough impact assessments to ensure that we are making a difference.
This is not a matter that can be delayed – we must take action now to ensure the safety and well-being of vulnerable children in Scotland.
Fulton MacGregor is MSP for Coatbridge and Chryston
Comments
 0 comments
Want to join the conversation? Please or to comment on this article.