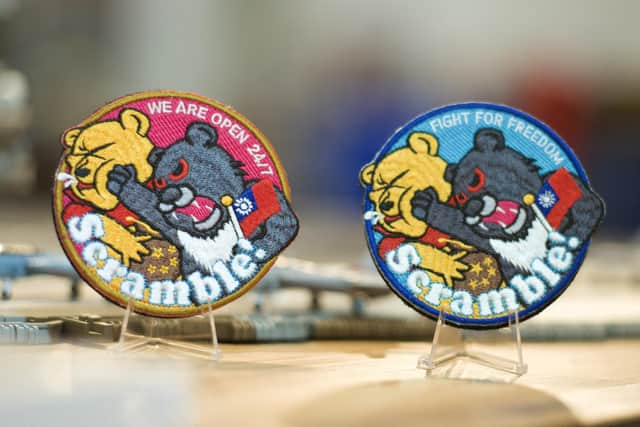 However, the Bear of Very Little Brain has found now himself being punched in the face by another bear! Goodness gracious, what would Christopher Robin make of it all? Surely this could never happen in Hundred Acre Wood?
Pooh's plight takes some explaining, and it's a story that may benefit from being read with his wise words – which have led some to suggest he is a Taoist philosopher – in mind, such as "those who are clever, who have a Brain, never understand anything".
First, it's important to know that, as a joke, someone once pointed out that Xi Jinping, China's Dictator of Big Brain But Hillariously Fragile Ego, looked a bit like Winnie. Some people laughed, but Xi did not. In fact, he got very cross indeed and tried to banish almost any mention of Pooh.
So when a badge in Taiwan shows Winnie being punched by a Taiwanese black bear, rest assured it is not our beloved fictional bear who's taking a beating, they are very much thinking of someone else. And this is a rather mild response considering Xi has been sending his armed forces to seal off the island during several days of menacing military exercises that some see as a prelude to an invasion in the next few years.
Should this happen and Xi's forces take control of Taiwan, one small freedom, out of many great ones, that would be lost would be the ability to enjoy Winnie-the-Pooh. So, actually, Taiwan is on the 'real' Pooh's side.