Wifi freeloaders are the reason coffee shops are turning it off – Stephen Jardine
"Is it cheaper to study in a coffee shop or at home?" asked the online video.
It explained that for the price of a cup of coffee "you get about two hours' work or study time" and went on to do some complex energy versus cost against time calculations. I could have saved them the bother. Of course, it's cheaper to work in a coffee shop if you only purchase one cup all day… and couldn't care less about anyone except yourself.
What sort of staggering lack of self-awareness does it take some people to believe that buying a £2.50 cup of coffee entitles them to use the table as a hot desk for the rest of the day? You see them tapping away on a laptop, while customers queue for a seat, seemingly oblivious to the fact that the wait is down to them. A special place in hell is reserved for those who take it one step further and plug their laptops into the café's power while having loud Zoom conversations with Andy in marketing about the Q3 sales projections.
Despite seemingly being in business, these people seem to have no concept of the fact that the café needs to turn tables on a regular basis to make money. Restaurants might get by on lunchtime and evening trade but with a lower price point, coffee shops need a steady flow all day to meet the bills.
Buying a single coffee and sitting for "two hours' work or study time" isn't smart… it's unbelievably selfish. Sure the café is making profit on the cost of the coffee but by the time you add in rent, business rates, staffing costs, heat and electricity, the sums simply don't add up.
My mate Andrew had the right idea. He opened a café without any wifi and has always resisted customer demands to introduce it. His rationale is simple, the office is for working, coffee shops are for socialising.
Of course, that line has become more blurred over the past few years as a result of the pandemic. Lots of people are still working from home in some capacity and the coffee shop offers a welcome change of environment after hours stuck at the kitchen table. However, business is business.
An increasing number of coffee shops are choosing to turn off the wifi to discourage people from sitting all day on a laptop nursing a single flat white. Instead of discouraging customers, it seems to have had the opposite effect. The owner of the Kofra coffee shop chain says turnover increased when they made the switch, as the ban created a better atmosphere with the buzz of conversation and customers coming and going, replacing the solo keyboard tappers.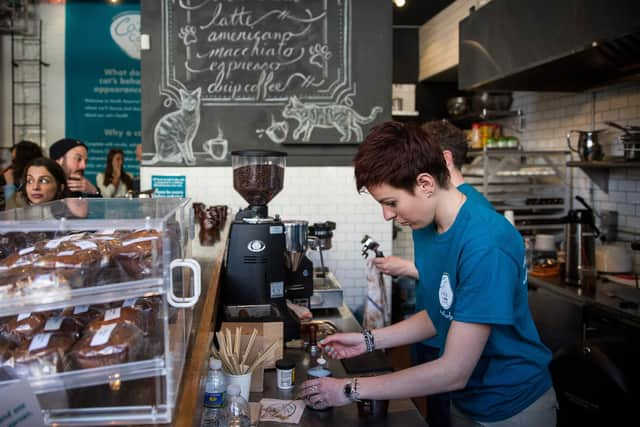 Other places are trying to find a middle way with free connectivity limited to just 30 minutes which can then be extended with every purchase over a certain value. That at least means there is some financial benefit attached to their presence.
Karma has a funny old way of sorting these things out. Research shows cafés are the least secure places to use public wifi and frequently lead to identities and information being stolen. That seems a big price to pay for being too selfish to move along and let someone else have a cuppa.
Comments
 0 comments
Want to join the conversation? Please or to comment on this article.