Why whisky should no longer be seen as a man's drink
It has been a long-held view for many that whisky tends to be a man's drink.
This is one that, until very recently, has been perpetuated in advertising, marketing and in popular culture. Many TV adverts of the past used misogyny – The Baron and White Horse to name a few – and taglines such as 'The Drinking Man's Whisky'.
While these days things are slowly changing – Glenmorangie's Delicious and Wonderful campaign, which was launched to attract new whisky drinkers and recognises 'those who have never felt visible before', and
Diaego's advert J&B, which went viral late last year spring to mind – there are still some that seem surprised when women drink whisky. And many wouldn't think to suggest a bottle for gifts.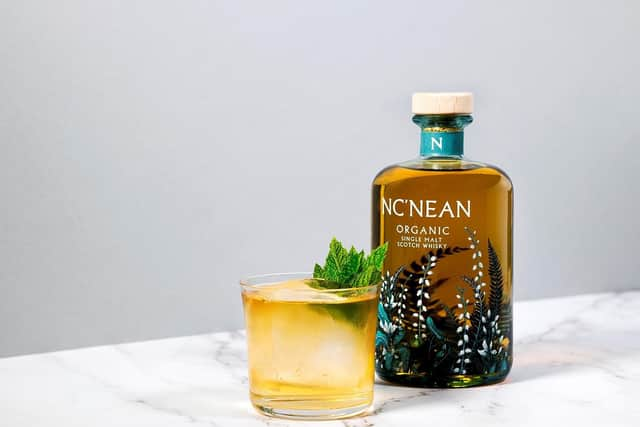 Being in my line of work, I get a lot of emails with suggestions for gift guides for events such as Mother's Day, and it's rare to see whisky at the forefront of these. Recently, whisky writer and journalist Becky Paskin noted women in TV programmes and films are seen reaching for whisky, but only when they're in a tough spot or having a hard time. It's rarely to relax or as a social drink, unlike the way men are portrayed drinking Scotch. Paskin also co-founded OurWhisky as a movement to champion inclusion and diversity among both whisky makers and drinkers.
Data in recent years shows 37 per cent of whisky customers in the US are female – as opposed to 15 per cent in 1990 – and almost a third of whisky drinkers in the UK are female. And, with the latest Scotch Whisky Association research showing a record number of whisky was exported (£6 billion) last year, more and more people are drinking it. Also, recent research from intelligence platform Vypr suggests those who aren't whisky drinkers are keen to get involved via cocktails, and 39 per cent of those are women.
So, with Valentine's (and Galentine's) Day around the corner, now is as good a time as any to gift a bottle of whisky to your dram loving partner, or friends. Cheers!
Comments
 0 comments
Want to join the conversation? Please or to comment on this article.