Why the big BBC questions remain unanswered – John McLellan
The licence fee is back on the political agends but the case for scrapping it is not cut and dried, writes John McLellan
Up in Orkney this week to meet the new man in charge of The Orcadian newspaper, high on Craig MacInnes's list of worries was competition with BBC Radio Orkney and its associated social media activities, his only competitor. News, views, and local announcements free on the BBC mean the paper has a job on its hands to make its online subscription model viable.
But would the end of the BBC licence fee help or hinder commercial media organisations? That's the question advertising bible Campaign asked this week, following speculation that the UK Government was set to scrap or at least decriminalise the tax on television sets which has until now provided the Corporation with a guaranteed income.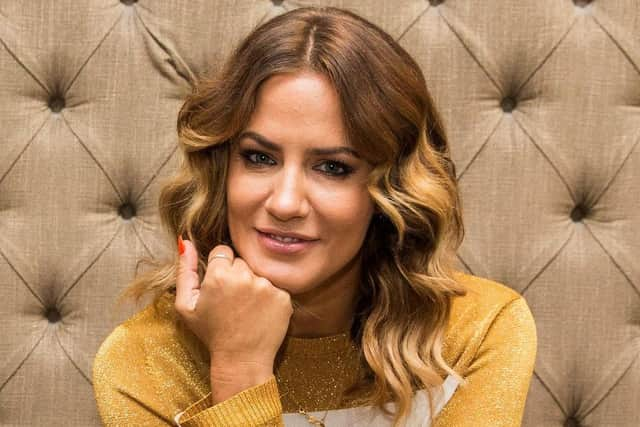 The view of experts like ex-Channel 4 chief executive David Abraham and Enders Analysis founder Clare Enders was the rest of the UK media world should be very afraid because a still powerful BBC unleashed into the commercial world would hoover up advertising and sponsorship revenues from what, thanks to the voracious tech giants, is a shrinking market.
According to Statista research, of the £21bn spent on UK advertising last year, £14bn went on digital and search, and if revenue rises to £23bn this year as expected, three-quarters of the increase will be on digital. Nothing suggests such growing dominance will not continue without some sort of regulatory intervention, but any UK reform of the digital advertising market – if it can be called a market any more – will have limited effect without American cooperation.
A commercialised BBC would undoubtedly pose significant problems for the likes of Channel 4 and ITV, but the Rupert Murdoch-owned Sky would at least be satisfied that the playing field was more level. But up in Kirkwall, The Orcadian would be wiped out if an online BBC Radio Orkney with no print costs was able to enter local advertising markets. It would be the same story in Shetland.
But the digital media revolution shows no sign of deceleration and the BBC lost 200,000 licence fee-payers last year alone, as older viewers and listeners die and younger people abandon fixed sets, so change is inevitable. With BBC Scotland's director Donalda McKinnon now moving on after overseeing the launch of the new Scottish channel, the challenge of reshaping the Corporation in Scotland will fall to someone else, and part of that challenge should be reassessing the £32m annual investment in a fixed channel without causing a political storm.
So much of the debate about the BBC in Scotland surrounds the spending settlement and alleged anti-SNP bias while the really big questions about the suitability and sustainability of the licence fee, how Scottish public service broadcasting can be sustained, and the BBC's relationship with commercial media large and small go largely unanswered.
The anti-Press pressure group Hacked Off demanded the abolition of the Independent Press Standards Organisation because several publications reported the fact that tragic TV presenter Caroline Flack had hanged herself, particularly Mail Online which used the inquest description of "suspension by ligature".
Neither the IPSO codebook or Samaritans' media guide bans naming the method as long as excessive detail is avoided, and no publication went any further. IPSO's advice is "it might be relevant to report that an individual died by hanging, but including details of the ligature…. is likely to be considered excessive." Samaritans say "technical details about the method of suicide" should be left out.
Nevertheless, Hacked Off director Nathan Sparkes raged that Mail Online had shown "complete disregard for the safety and wellbeing of the public" and called for a new Press regulator because "what has happened after the death of Ms Flack will repeat again and again".
Samaritans advice that speculation about causes should be avoided, but in such a high-profile case which involved a controversial criminal prosecution, it must surely be in the public interest for the circumstances to be examined. Nor has it occurred to Hacked Off that taking advantage of suicide to further its cause, especially when Ms Flack's family approached their local newspaper to release her final letter, is in itself unseemly.
Angus has some convincing to do
Immediately after Malcolm Rifkind lost Edinburgh Pentlands in 1997 we on the Evening News offered him a weekly column to bring more substance to our columnists to broaden our appeal into the middle market.
And by and large the column worked well; Sir Malcolm, as he then became, was still intent on winning back the constituency and wanted to maintain his local profile and we got a national heavyweight. But now and again it strayed into pure party pump and each time we asked for a re-write.
This all came flooding back when I read ex-SNP deputy leader Angus Robertson's pitch for the Edinburgh Central nomination in his Evening News column, packed with jibes against the incumbent Conservative MSP Ruth Davidson.
But not being an SNP insider I missed the not-so subliminal message; it was not really about Ruth Davidson but Joanna Cherry MP, once his Westminster colleague but whose Edinburgh South-West seat could disappear under boundary changes. Now they are leading lights in rival Nationalist factions, an enmity which will only deepen as the coming weeks unfold. "The SNP needs a full-time candidate to win this important seat," he wrote and unlike Ms Cherry, who will still be in Westminster, "I will not pretend to constituents that I can be in two places at the same time."
Oh dear, public point-scoring isn't going to butter many parsnips with the membership when the last electoral outing for Mr Robertson was defeat but for Ms Cherry a 10,000 increase in her majority.
It's the end of an era as we say farewell to Mike
It would be remiss not to mention the sad and untimely passing of Watsonian Football Club stalwart Mike Crerar, the treasurer for over three decades who was instrumental in steering the club through the difficult early years of professionalism, the subsequent whittling away of club rugby and the emergence of Watsonians as a force in the SRU's new semi-professional set-up.
Always seen manning the gates and safe-guarding the takings at home matches he will be hugely missed, and with the recent deaths of groundsman Willie Morton and former player Ian Finnie, and symbolically the recent Myreside fire, for WFC members it does feel like an era is closing.