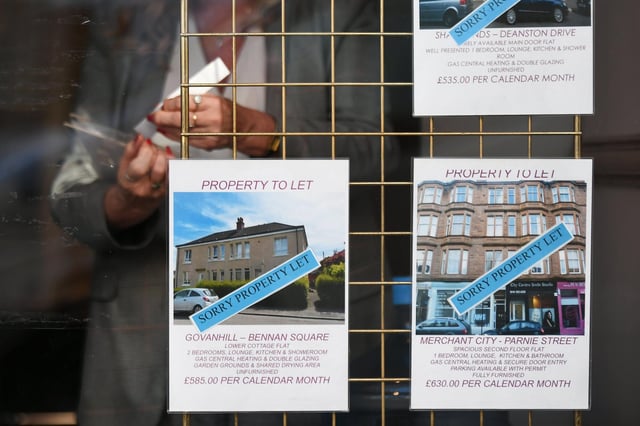 Benefit claimants can face a struggle to rent out a property
"No DSS" was the message used by landlords as a means of stating their unwillingness to let out property to benefit claimants. Now it's seen as discriminatory and landlords have to be rather more subtle. Given that society has moved on some would say that "No DSS" did seem, in retrospect, rather abrupt.
It could also be counter-productive – rather like using a hammer to crack a nut. Just because a person existed on government benefits did not automatically mean he or she would turn out to be a bad tenant, in terms of rental arrears or indulging in anti-social behaviour or, in some cases, both.
Nevertheless most landlords operating in the conventional private sector see this as a risk not worth taking (and, if mortgaged, may in any case be prevented from letting out to tenants on benefits). They are not prejudiced against individual claimants, per se, but are driven by perception which tends to be backed up by evidence – i.e. that, on balance, arrears and behavioural problems are greater among tenants on benefits compared to those in regular employment.
David Alexander is managing director of DJ Alexander
But with the Covid pandemic having drawn many more people into the benefits system, there have been increasing calls for new attitudes and policies. For example, government figures show a doubling of people on Universal Credit from three million in March 2020 to six million today.
In one response the National Residential Landlords Association (in England) has teamed up with the Centre for Homelessness Impact (the key is in the title) and an organisation called the Behavioural Insights Team whose stated aim is to "generate and apply behavioural insights to inform policy, improve public services and deliver results for citizens and society". Together they have produced a report which has called for rent guarantees and upfront cash payments from local authorities, claiming these are the most effective means of opening the private rented sector to tenants on benefits.
So for landlords what's not to like about such a policy? You let out your property to a benefit-claimant and if he or she starts to lag behind on the rent, the local council steps in to plug any shortfall.
The problem is that this might lead to a backlash from taxpayers, who are effectively funding the scheme. Government (local or national) wouldn't dream of making up losses incurred by an individual as a result of making a bad choice in the stock market; therefore why should they do so for a property investment gone wrong?
But even worse – from a property/societal perspective – such a move could become victim to the law of unintended consequences. It is highly-likely that income from benefit claimants being literally guaranteed by a third party (i.e. government) would lead to a surge in buy-up of property for rental purposes, thus threatening the balance between this and the amount of stock available for owner-occupation. Prices of both would rise too – by implication making things even more difficult for cash-strapped first-time buyers.
Clearly that the pre-existing problem of secure homes for benefit claimants (and low earners) has been compounded by Covid new ideas are looking at the the issue are to be welcomed. The private sector can, of course, help in some circumstances but the real answer lies in public sector rentals.
In fact did we not once have that? What was it called again?
Ah, now I remember: council housing.
David Alexander is managing director of DJ Alexander