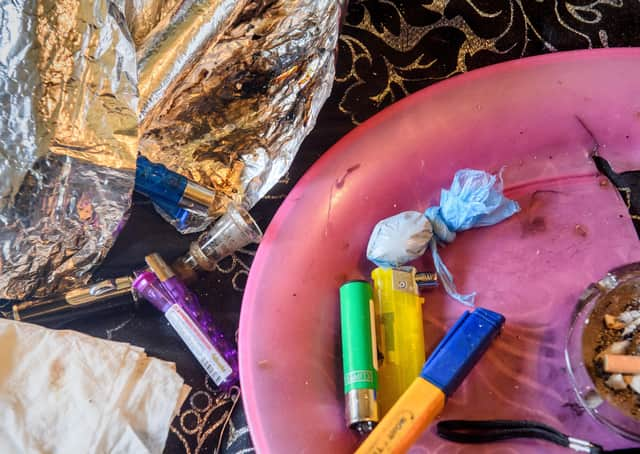 As we dig ourselves out of the Covid-19 landslide, we will find a very altered landscape. New priorities will take centre stage and some old ones will re-emerge.
This new world approach will affect many areas of public policy as well as the way we live and work.
But of all the changes we face, none will be of greater importance than the way we prioritise, manage and fund our health and social care services.
Some of these changes are already obvious. Public health will return to a prominence not seen in 100 years, contingency planning and the long-neglected area of social care will hopefully also get the attention and funding that they deserve.
In the next phase of our recovery, it will be easy to find things to spend vast sums of money on. But since we cannot continue borrowing on the scale we have been, our new priorities demand we not only identify areas to spend but also places to save.
It's an unenviable task and it comes with huge risks for many areas of social policy are interconnected. Cut one and the domino effect can unravel in ways you least expect.
Take alcohol and drug services as an example. The terrible toll substance misuse takes on our people is well documented .
Every year our alcohol and drug death figures – which are the worst in Europe – are greeted with dismay and promises that more must and will be done.
As a reminder, more than 1,100 drug deaths were recorded last year with about the same for alcohol and the cost of this slaughter is a cool £7 billion a year – yes billion.
There's no hiding from it, the human tragedy that is substance abuse has been and remains among our biggest social problems – and the hardest to crack.
But there are pinpricks of light. Good things are happening.
One example is Leap. Since 2006, the Lothian and Edinburgh Abstinence Programme has broken the mould and delivered outstanding success.
Over 1,300 patients have passed through the demanding programme and four years later over 60 per cent remain abstinent.
Anyone with an understanding of addiction knows just how impressive that is. Leap sets a striking example of what can be done and has been recognised for its success.
With a record opium harvest forecast in Afghanistan, it doesn't take a genius to see what's coming and recognise that an excellent service for drug rehabilitation should not only be preserved but enhanced – certainly not threatened with closure.
Yet that is exactly what is happening. Two weeks ago, the committee that decides on health and social care priorities in Edinburgh published a paper recommending that funding for rehabilitation services – including Leap – be cut or even removed altogether.
We cannot envy the task of these committees – they have the toughest judgements to make.
But even to consider defunding such a successful service in such an important area is madness and will make a very bad situation worse.
Let's hope that strategic vision and common sense prevail. We cannot afford such self harm.
Tom Wood is a writer and the former independent chair of the Alcohol and Drug Action Team in Edinburgh.