Why are female leaders coping better with Covid-19 crisis? – Christine Jardine
You could almost feel the excitement as the news that Joe Biden has chosen Kamala Harris as his running mate spread across online platforms.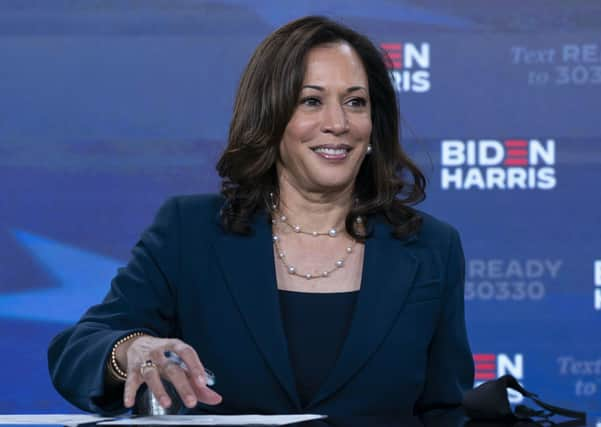 In a US Presidential election race which had so far offered little in the way of solace, never mind inspirations, for the free world this was a moment of real hope.
Finally a name on the ballot to cheer. Someone with the political pedigree to provide the leadership and understanding that we all need in the White House for the next four years.
That is no casual hyperbole. The quickest of glances at the junior Senator for California's record tells you that here is someone who would be a welcome addition to the ranks of world leaders.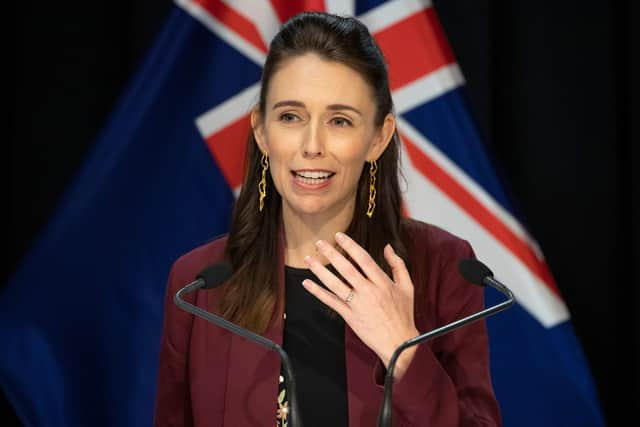 At a time when many of us despair at the unfathomable manner in which the current President is handling the coronavirus crisis she has the credentials we are looking for.
There is however another aspect to having a woman on the ticket which, almost inexplicably, augurs well if this crisis continues, as it almost inevitably will, past Inauguration Day this November. Female leaders are at the forefront of those countries which have most successfully managed to steer clear of the worst impacts of the Covid crisis.
That is, of course not my only reason for championing the former lawyer. I have long stated that we need the best politicians of all gender, sexuality, racial and religious backgrounds.
But it's difficult to deny the evidence that some of our females leaders are outshining the Trumps, and Johnsons of this world.
An examination of the figures underlines the trend and prompts the question why?
Countries like Finland and Germany have managed to develop tracing systems and steer away from the top of that unedifying list comparing national death tolls across the globe.
And while I am no fan of Nicola Sturgeon's I would still applaud her calm and assured handling in a situation surely no opponent envies her, although it must be acknowledged that our numbers are worse than people would assume.
But there can be no doubt about the leader, and country, which has set the bar for prompt and effective response in this crisis.
New Zealand, at the time of writing has recorded slightly more than 1,500 cases and just 22 deaths. And that in a population of just less than five million.
Compare that to our own 4,184 deaths in Scotland from a population of 5.4 million, and bear in mind the First Minister's own regular warnings that they may not be the whole picture.
What is it about Jacinda Arden and her government that has allowed them to protect their population to an extent that has failed most others?
I am not naïve enough to suggest that it is simply because she is a woman.
It could, however, be more to do with her personal philosophy and belief in a well-being economy rather than the traditional adherence to Gross Domestic Product as the be-all-and-end-all.
It could be her liberal attitude which she herself summed up when she said: "It takes courage and strength to be empathetic, and I'm proudly an empathetic and compassionate leader. We need to make sure we are looking at people's ability to actually have a meaningful life, an enjoyable life, where their work is enough to survive and support their families."
That empathy and emphasis on well-being may have been what led New Zealand's government to have strict border controls banning all commercial flights into the islands and, before any deaths had occurred, and complete lockdown with no interaction with those outside their own homes.
Of course success in fighting Covid-19 is not exclusive to female-led countries but there does seem to have been a unanimity if approach and that word – empathy.
I know I have more than once wondered if the Tories might have been better led in this by Theresa May, but then I have also wondered if the Tories might be better led by almost anyone.
But I do have confidence that the free world will be better served if the next incumbent of the White House has Kamala Harris as his Vice President.
And no, not because she is a woman.
I actually remember the first time I heard the name of the politician on whom so much now seems to depend.
It was November 2016 and I was recovering from the disappointment of the Donald beating Hillary – despite having three million votes fewer.
My best friend – who had been to Virginia with me that summer to help the Democrats' campaign – told me about the new senator for California for whom great things were being predicted. In the four years since I've not only been impressed but come to see her as something of a political like-mind.
As a senator she has supported healthcare reform, federal rescheduling of cannabis, progressive tax reform and, crucially, a ban on assault weapons.
But most importantly she is not afraid to speak out for the sort of equality that many of us yearn for when she says: "I've been a proud mentor to many women seeking public office, because I believe we need more women at all levels of government.
Women have an equal stake at all levels of government. Women have an equal stake in our future and should have an equal voice in our politics. These are challenging times, but I believe getting more women to run for office is a big part of the solution."
I believe Kamala Harris is right, the evidence backs her up, and suddenly I am looking forward to the first week in November.
Comments
 0 comments
Want to join the conversation? Please or to comment on this article.