Why Abba's amazing music is a bit like the Tardis from Dr Who – Jim Duffy
While preparing a coffee this week in my kitchen, a very peculiar thing happened to me.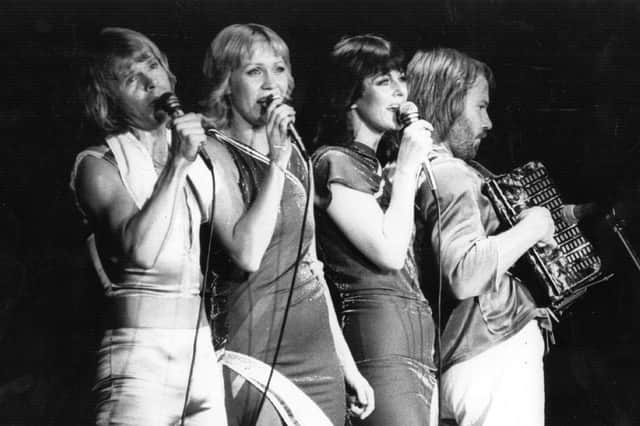 No, I didn't forget to add sugar or stick two chocolate HobNobs on my plate. It was far more surreal and rather alarming. As I waited for the kettle to boil, I felt like a young person again.
I told you it was peculiar. I was in one of those "trance-like" moments when I could have been 10, 13 or 15 years old. For a few moments, I forgot what epoch I was actually living in and that my old muscles were sore from the gym that morning. And the best bit? I was singing an Abba song. "So I say thank you for the music…"
Coffee and HobNobs finished, I reflected on my catatonic incident where Agnetha, Anni-Frid, Bjorn and Benny had again entered my life and indeed my psyche. What is it about Abba and their songs that transcend time and pop into the sub-conscious every now and again?
Meaningful and edgy
And what would people think if they ever heard me humming along to or singing an Abba song?
I'll tell you the answer… Abba is not just for us oldies, their music is an all-encompassing, totally awesome set of songs that hit your soul, your emotions and your current moment whatever age you are and wherever you are.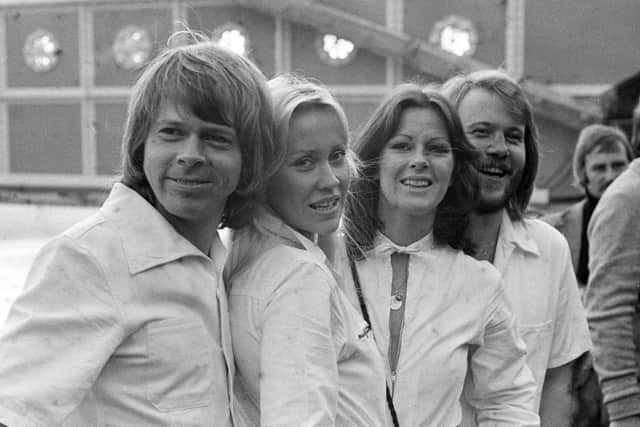 In short, Abba is not just for Christmas in 1976, but is as relevant and fun now as it was then. Viva the Swedish sensations! Time to put the kettle on.
The group members themselves, I am delighted to say, are all still alive. Abba is also a movie and a show in the West End. And, while they have all gone their separate ways, I still feel, in my head at least, that they are with each other and with me when I sing along to their tunes.
It's almost as if the whole phenomenon has an energy all of its own. Whether it was the clean-cut, ultra-white sparkling outfits the group wore or the banging backing tracks that gave them that huge sound, Abba feels as youthful, meaningful and edgy to me now as it did when I was ten.
I mean if we are sharing here and being totally honest, I remember my mum singing along to Abba songs and just loving them. And we, as kids, loved them too. My Uncle Russell, who was more like a big brother as he was only a few years older, was a massive Abba fan.
His room had wall-to-wall posters and he had all the latest singles on vinyl for his little record player in his room. So, while the oldies liked Abba then, so did us weans. And that was the total and complete magic of the band.
Dancing Queen in top three?
Ask yourself this. What songs can you sing today with your parents that you all know and bring a smile to your faces? Not a lot. But stick on Abba and you are all toe-thumping, humming and swinging your heads with blatant, happy nostalgia.
Heck, even my daughters love Abba. They've relentlessly watched the movie and know the songs well. So, if we analyse all of this, we have Gen X, Gen Y and Gen Z, with baby boomers and a whole raft of generations knowing and loving this music.
And if I think about it, there are not many bands that transcend time in such a fashion. Think of the bands in the last 30 years. Who really has grandparents, mums and dads and kids all singing and getting joy from the same songs?
Of course, there is always a debate surrounding their best song. I think Dancing Queen has to be in the top three? Many of you will recall, when we had "school discos" that when this song came on the dance floor filled with almost every girl in the year-group.
If it comes on in the car on the radio, then it gets turned up immediately and we lip-sync with it. At weddings, it always gets a play and pulls all generations away from their seats to be together – "you can dance, you can jive, having the time of your life…" Sing along!
From Waterloo to Knowing me, knowing you, from Take a chance on me to Mamma Mia, Abba has it all. One of my favourites is When I kissed the teacher. That's my secret, so don't tell anyone.
Like part of the family
Each of us has a favourite. But, unlike many groups and bands who offer great tunes and lyrics, Abba has so many that it is very hard to choose. Indeed and a fairer question would be – what are your favourite three Abba songs?
I'm looking forward to Christmas this year now that we are allowed to have some form of celebration. Christmas and the festive season always brings out some terrific music.
But, this year, I'm going to orchestrate some purposeful Abba from the week leading up to the 25th and beyond. With family around, it is just not the same without Abba making an appearance. And I just now they will all love it.
So, why wait? Why not this Friday and this weekend reset your Spotify or iTunes account to Abba playlists and just dive right in. In the home, your home office, the car or anywhere for that matter, stick them on and be prepared to be taken back in time.
But don't forget. Abba is like the Tardis from Dr Who – Time and Relative Dimension in Space. You will not know if it's 1975, 1978, 2000 or 2020 and what you age you are. You will just be having so much fun as a primary school kid, a teenager, a twenty-something or a grandparent. It's that good… Enjoy.
A message from the Editor:
Thank you for reading this article. We're more reliant on your support than ever as the shift in consumer habits brought about by coronavirus impacts our advertisers.
If you haven't already, please consider supporting our trusted, fact-checked journalism by taking out a digital subscription.
Comments
 0 comments
Want to join the conversation? Please or to comment on this article.