Who has priority at junctions? Many seem still ignorant of an important change – Alastair Dalton
There's a busy entrance to a retail park near me in Glasgow that's often difficult for pedestrians to cross.
Those on foot have to wait for a break in the traffic turning into and out of the site, or the good will of drivers to stop so they can get across the road safely.
However, that should have changed nearly a year ago when an update to the Highway Code gave pedestrians priority at junctions. From January 29 2022, drivers and other traffic, including cyclists, are required to give way to people crossing or waiting to cross at a junction.
It came among changes that created a hierarchy of those using the roads, with pedestrians, who are most at risk from collisions, at the top. Other changes included safe overtaking and parking.
In advance of the new rules, there was concern from lobby group Cycling UK that they were not being properly communicated, and from my experience since, many drivers seem ignorant of their new obligations. Motorists do not set out to deliberately run over pedestrians, but I'm sure an element of "get out of my way" exists in their minds when encountering people crossing the road, especially when they still think they have priority.
For pedestrians, it's a tricky one. To assert your new rights can take some courage, and perhaps an element of risk, as it can involve a level of confidence that the driver will see you and slow down or stop rather than continue on regardless, forcing you to scurry out of their path.
However, eye contact, a smile and politeness is perhaps the best option, even though the most hardline walkers might be tempted to just step out anyway and glare "I have priority" at a bemused driver. There is enough aggro on the roads without more pedestrians joining in.
But greater awareness among pedestrians – and drivers – of the Highway Code is perhaps the key to improving the lot of walkers. Some junctions, like at that retail park, can't be avoided without a significant detour, illustrating that this is far more than simply a theoretical issue.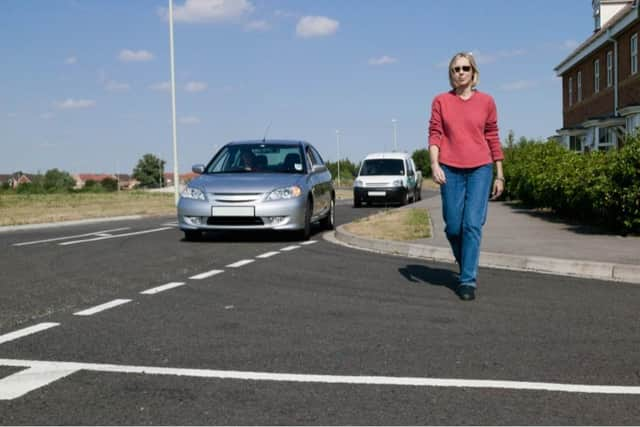 It is also only a small step to re-balancing road space between those on foot and those in cars, when, for our health and that of the climate, we need to do so much more to encourage less vehicle use by making it more pleasant to walk.
If you have yet to make a New Year's resolution, walking more can't be a bad one – such as for leisure, especially if you're still working from home, or perhaps to pick up a couple of things at nearby shops when you don't need to take the car, even if there's a free space in that retail park. That's another person on the pavement but also one less vehicle other pedestrians will have to negotiate as they try to cross.
Comments
 0 comments
Want to join the conversation? Please or to comment on this article.