Multiple people can sometimes share false memories. This phenomenon was recorded by paranormal researcher Fiona Broome who documented having detailed memories of news coverage of Nelson Mandela dying in prison in the 1980s.
This was obviously not so, but a legion of people were convinced they knew the same thing. As many swear Darth Vader said, "No Luke, I am your Father", or remember Margaret Thatcher saying, "there is no such as society." Neither were said as people remember them.
And for a culture as soaked in celebrity obsession as ours, knowing the facts is crucial. Half the time, amateur consumers of celebrity factoids do not. This downfalls of a "trial by media" questionable are all too clear when there is a circular dialectic between justice and the demands of audiences for drama, sensation and corruption.
In 2018, the actress Roseanne Barr was sacked from her titular sitcom after sending a racist tweet directed at Valerie Jarrett, a former adviser to Barack Obama. Barr later claimed she did so under the influence of sleep aid Ambien.
Network ABC sacked Barr and rescinded a renewal order. At the time, the debate on social media was split between outright apologists for Barr and those calling for her head.What stands out about the episode is it was an open and shut case written in stone Tweets. Barr was guilty and paid the price. She still enjoyed a Roman Polanski-style defence from acolytes who thought she should be exonerated based on her creative credentials.
The 2022 Johnny Depp and Amber Heard civil case quickly descended into a social media war between which respective fandom could cognitively dissonance the fastest. Depp's fans went to painful extremes to paint Heard as a mentally imbalanced liar guilty of tarnishing "their boy."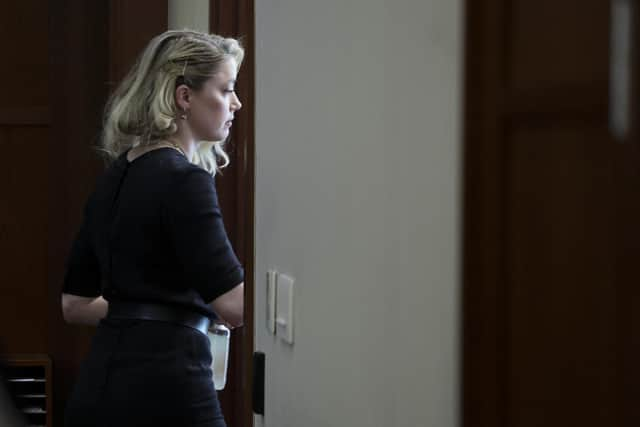 Weeks after the verdict, memes and viral videos continue to celebrate Depp's "winning", despite the profoundly problematic details of his toxic behaviour and private life being as on the record as Barr's tweets.
The inconsistency at play is stark. Is it simply some crimes, some statements, and some actions are not as bad as others in the minds of audiences?
"Trial by media" is a dated and inaccurate phrase. It overlooks the post, post-modern habit of audiences participating in the events as fans. No one acknowledges that media trials are actually kangaroo courts. There is a sea of comments, opinions, posts, and discussions based on how the public understands events.
Press scrutiny announces the accusations and reports on court proceedings, but the verdict is entirely interpretable. An echo chamber and Chinese whispers more often inform public opinion, which can influence juries. Most bystanders have made up their minds when the news breaks. They understood the details of each case with the wrath of forgiveness of who they like the most.
Reporting has become distrusted, and that doubt perpetuates the notion of gut instinct guilt or innocence. It creates the erroneously awful situation where Heard is automatically disbelieved, and #MeToo is viewed as a political rather than social justice movement.
Sir Cliff Richard's privacy case against the BBC offers an alternative illustration. Richard was awarded an initial £210,000 in damages over the BBC's reporting of a 2014 raid on his home that was part of an investigation into historical child sex allegations.
The singer, who was publically named, was never arrested or charged, and the judge presiding said that while the case "might be of interest to the gossip-monger", it was not a "genuine public interest" case.Harvey Weinstein nor Jimmy Saville would never have been exposed if the press had not, finally, after years of rumours, correlated and published accusations that emerged in their dozens. But nor is it fair to say it was worth getting it wrong once with Richard when his reputation could have been destroyed.
Where is the middle ground in the future in this complex landscape?
Barr was sacked from ABC hours after she posted the tweet, just two months after her show returned following a two-decade hiatus. Her apology held no sway, with the tweet judged as "abhorrent, repugnant and inconsistent with our values."
Since then, a tendency has emerged, specifically on social media, to celebrate the virtues of a transgressing celebrity and proclaim they supersede crimes, missteps or vulgarisms in an overly sensitive age.
If the Barr scandal were replayed today, it would be rounded upon by those denouncing "cancel culture" instead of what Barr said. Some, including Kelsey Grammar, are now suggesting she should be forgiven.
Would an anonymous indefinite suspension, pending an investigation and court action not be more justified given it's not just one person in danger of losing their livelihood but the staff in the programme they lead? Recently, we learned Johnny Depp lost a $22.5 million deal to star in a sixth Pirates of the Caribbean movie after Amber Heard published an op-ed which led to the defamation case, which he then won.
Shouldn't stars accused of a crime have a fair opportunity to answer their accusers through due process? If for no other reason than to avoid the challenges of a missile precision public opinion.There is no easy answer. As soon as a news story breaks, a production company is placed in the impossible position of being seen to side with their star by not taking action or cutting their losses for the sake of their image.
'Liability' and 'justice' encompass various interests and situations. There is no one size fits all rule at the moment, and there is unlikely to be. But more attention needs to be given to the participatory nature of celebrity culture now, what it means for justice and just how biased some people can be in a bid to save their heroes.