Recently I had the honour of being involved in judging the pitch practice sessions of Scottish EDGE, the UK's biggest business funding competition, which identifies some of the country's most promising, innovative, high growth entrepreneurial talent.
The format was a three-minute pitch of their business idea, followed up by seven minutes of intense questioning from our panel of experts – mirroring the scenario they will face in the Scottish EDGE finals this month. As part of each session, we offered constructive feedback to those competing for a share of a £1m+ prize pot ahead of upcoming semi-finals and finals.
I was hugely impressed by the businesses I saw, but the process got me thinking about what makes the perfect pitch for start-ups looking for their big break, as well as the common challenges faced by those involved.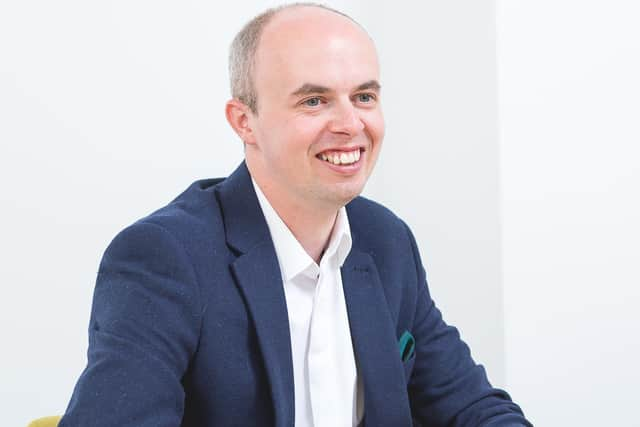 Firstly, it is vital entrepreneurs illustrate the problem they have identified in their market, convey how their product solves that issue, and quantify your growth potential.
It's important to be concise and relatable to the judging panel as it's nigh on impossible to break down a five-year project into three minutes. Going into detail is a no-go at this stage as there simply isn't time. Hitting as many of the judging criteria points as possible is critical to success.
We often see scientists or innovators in the tech sector struggle to break down their very technical idea into something an investor or judge can understand and relate to. It's essential to focus on what the market wants from you, and not simply how the product is made.
If the idea is very technical, the way you present it in terms of visuals – such as using a slide deck or playing a video – is so critical for catching a judge's eye.
You also need a clear commercialisation strategy to underpin your idea. Outlining the proposed route to market, along with any risks associated, will be important to show the judges that you are aware of the inherent difficulties of a start-up business.
Addressing how you would spend any funding you would receive on staff – and doing it in a realistic manner – is another key consideration. In the latest series of BBC's The Apprentice, one contestant forgot to include ongoing staff costs in their business proposal at the show's interview stage. This certainly will have hampered that contestant's attempts to win Lord Alan Sugar's investment.
I'd advise businesses to strongly consider taking part in competitions such as Scottish EDGE, to keep receiving more invaluable feedback. The responses you receive from the practice pitches won't just help refine your pitch for this competition but also improve your chances of getting funding when the time is right.
Johnston Carmichael has been a partner of Scottish EDGE for 9 years and we're extremely proud of our role. It's critically important the ecosystem continues to support such events and help entrepreneurs to further develop their ideas.
Whoever articulates their pitch the best in front of the judges stands a great chance of gaining vital funding to push their business to the next level.
Ryan Milne is a Business Advisory Senior Manager at Johnston Carmichael and works with a number of high growth tech start-up companies