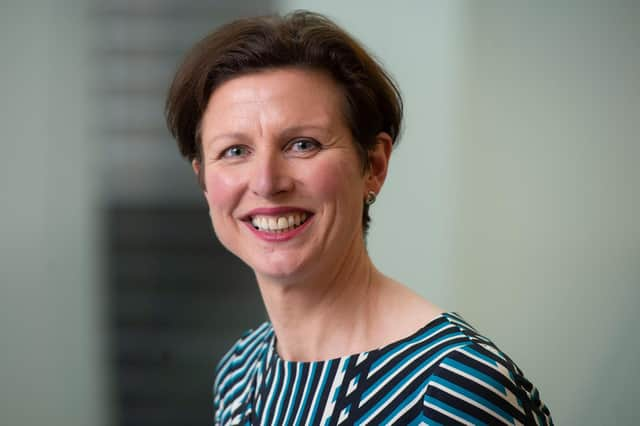 Barbara Kidd, Head of Development & Alumni Relations, Edinburgh Napier University.
It's already a clichéd phrase, but as thoughts turn (at last) to economic recovery, what will 'better' really mean?
Holyrood and Westminster agree that green innovation – and the need to address net zero carbon emissions – will be central to future investment priorities.
While undoubtedly better than the economic priorities of old, this can't be all that forms the full picture of a well-being economy.
When Scotland entered its first lockdown, on 24 March 2020, thousands of events were immediately cancelled: among them, an Impact Investment Symposium to be hosted at Edinburgh Napier Business School.
Impact Investment is no 'nice-to-have' extension of mainstream investment. It may have a variety of definitions, but all recognise the central need to promote investment that generates social and environmental impact as well as financial returns.
Think business for purpose, rather than business purely for profit.
Edinburgh Napier had planned its Symposium as a natural extension of a programme of research on Scotland's institutional impact investors, which was first launched back in 2012. But impact investment is now a movement whose time has come, as Andre Hoffmann acknowledged when speaking at this year's World Economic Forum at Davos: "In a business context, balance sheets must account for the social, human and natural capital, alongside cash." Indeed, growing evidence suggests that once they get the focus on their purpose right, financial rewards accelerate for many companies.
So, with 60+ leading philanthropists, investors, social entrepreneurs, academics and other change-makers engaged, the Impact Investment Symposium moved online in April 2020. The value of the discussions became immediately apparent. The Symposium led on to a monthly meeting, which provides an ongoing opportunity for discussions under 'Chatham House' rules.
Chaired by Bob Keiller CBE, ex Chair of Scottish Enterprise, the Symposium is also determined to be more than a safe space for debate. It aims to close gaps and break down barriers to success for social enterprises, and five action groups are exploring solutions to:
target help for social enterprises affected by Covid-19 evolve effective funding models scale sustainably improve cross-sector collaboration and innovation share learning.
Social Investment Scotland has been involved from the outset. In its 20-year history, SIS has invested almost £100m in more than 450 organisations. In its last full financial year, SIS also launched its own investment fund – SIS Ventures – initially investing in five mission-driven businesses. They include Cyan Forensics Ltd, which has taken research from Edinburgh Napier's School of Computing and now delivers cutting-edge, digital forensic tools for frontline policing.
But as SIS highlights in its most recent annual report – 'Building an Impact Economy' – loans and support for social enterprises have been savaged by the pandemic. The Symposium has helped in direct ways: Nile HQ, a system design consultancy, worked to cascade techniques via the Symposium that help social enterprises address specific operational challenges; and support through the Business School has also helped social enterprises align their objectives with one or more of the UN Sustainable Development Goals.
An action group has now submitted a funding proposal to accelerate the development of social impact policy to maximise forestry-related income in Scotland, using a method to aggregate community land in both urban and rural locations.
Another group is exploring the particular needs and aspirations of young people.
An impact economy will be one where social entrepreneurs, businesses, consumers, investors, and government align policy and action, working to deliver meaningful outcomes for communities in Scotland and beyond. The Symposium's passionate members are playing a key role in facilitating that exchange, while responding to some of the immediate challenges we face. It is playing an instrumental role in finding a route to success that will support economic recovery for all our communities.
Barbara Kidd, Head of Development & Alumni Relations, Edinburgh Napier University and Dr Wendy Wu, Lecturer, Edinburgh Napier Business School.