We need to rethink our approach to flexible working and childcare - Kate Dodd
New research by Working Families, the UK's national charity for working parents and carers, highlights the impact that the cost of childcare in the UK is having on "lower income" households – a threshold that may nevertheless capture parents earning well above the national average.
The study, which Pinsent Masons partnered on, found that working parents on lower incomes – where the annual household income is £50,000 or less – are more likely than not (51 per cent) to reduce their working hours in the UK to care for children, with the likelihood increasing where the parents are women (58 per cent) or Black (60 per cent).
It also found that one in five working parents on lower incomes have had to quit a job to manage childcare needs and that four in ten working parents on lower incomes have gone into debt to pay for childcare.
These findings should spur a significant rethink of the UK's approach to childcare and flexible, agile working. Whilst revised legislation will help to bring about lasting change, there are things employers can do to alleviate the strain on working parents and there are benefits to doing so.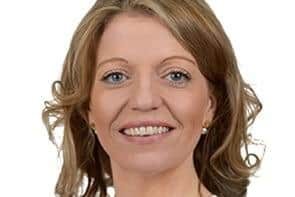 The research highlights that women and Black parents in low income households are disproportionately affected by the cost of childcare. Notwithstanding the moral imperative to address this, it is vital for employers to understand how this might impact their bottom line.
Businesses which are able to harness diversity of thought are more likely to innovate, meet the challenges facing them, and are better placed to attract and retain talent. Employers should therefore be considering what they can do to make it easier for lower income working parents to address childcare needs.
Employers should consider the extent to which they can provide employees with flexibility in how they perform their roles. Childcare needs may make it difficult for some working parents to operate by standard daytime working hours, but it may be possible in some roles for at least some hours to be made up in the evenings or at weekends. What should matter most to employers in such cases is the quality and volume of the work undertaken - not when it is done.
Employers may wish to consider offering staff financial incentives, from salary sacrifice schemes for childcare vouchers, to enhanced parental leave entitlements that go beyond the statutory minimum. Enhanced entitlements can encourage fathers and mothers to take time off when it's needed, make it easier for women to progress their careers, and avoid working parents feel that they need to leave the workforce.
The research found that working mothers on lower incomes take four months' less maternity leave than the UK average, while working parents on lower incomes are twice as likely to have an informal flexible working request rejected than the average parent.
However, the charity also found that working parents on lower incomes who had successfully requested flexible working were a third less likely to have to quit their job to manage childcare, 25 per cent less likely to fall into debt, and half as likely to have had their mental health negatively impacted due to the difficulty accessing childcare than those who had had their request rejected.
Kate Dodd, Legal Director and diversity and inclusion specialist at Pinsent Masons
Comments
 0 comments
Want to join the conversation? Please or to comment on this article.