We need a coherent plan for housing, not election gimmicks - David Alexander
All politicians like a gimmick particularly when an election is looming. This is almost always a simple sounding solution to a complex issue and, crucially, one that will gain a headline but not cost too much money. So, when Anas Sarwar announced to his party's conference last weekend that Scottish Labour would provide houses for £1 there was no clearer indication that the starting gun on the next election had been fired.
Here was a policy announcement devised entirely to gain media coverage with the detail to be worked out later. While he rightly acknowledged that: "There is no single solution to the housing crisis. It means building more houses, with the right infra structure in place - being innovative and ambitious in our plans" he did also say that £1 homes were part of the solution.
The low hanging fruit in this policy are 27,000 long-term empty homes which councils would identify and compulsorily purchase. These are properties designated as long-term vacant - currently defined as empty for 18 months - with the average property costing £12,500. The councils would then sell on the homes to those who met the criteria for a £1, and the new owners would be able to get a Government-backed loan to renovate the property.
This begs so many questions it is difficult to know where to begin. Are these homes in the private or social rented sector or a mixture of both? Where in Scotland are properties valued at £12,500 even under a compulsory purchase order? What is the process for identifying an empty property and what criteria is in place to justify these decisions and does the state have the right to buy them?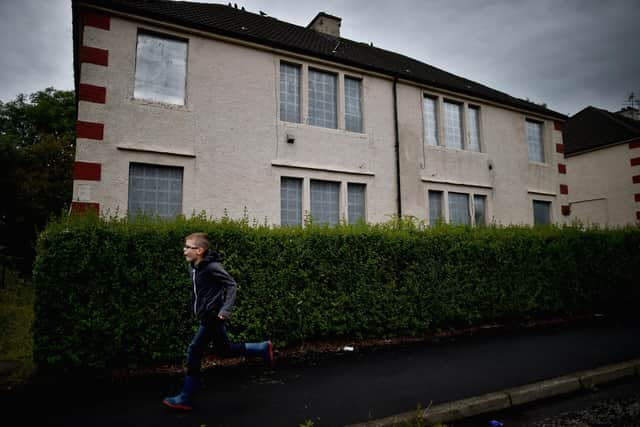 Some long-term empty houses may be easily identifiable if they are run-down, neglected, and obviously forsaken by their owners but there will be many which are empty for good reason.
Owners may be working abroad but want to retain a home in Scotland; individuals may be in a care home; there may be legal disputes over the settlement of the estate of someone who has died; the property may be subject to delays for planning permission for alterations and development. Eighteen months is not a long time and to define a property as empty after such a short period risks opening up multiple legal complications and difficulties and the potential for some seriously unfair decisions.
To force owners to sell Labour would run a "council tax accelerator" which would push up the bills for vacant properties. After 12 months vacant, the council tax bill would be twice the normal rate, then triple in the following year, and so on, rising to a maximum of 500 per cent of the standard bill. The aim would be to encourage owners to sell or rent the homes to increase housing supply.
Given that five times the band E rating in Edinburgh is nearly £12,5000 this would mean that the penalty for owning an empty property was equivalent to the amount the Government was going to pay for it you can see the incentive but also the incoherence of the policy.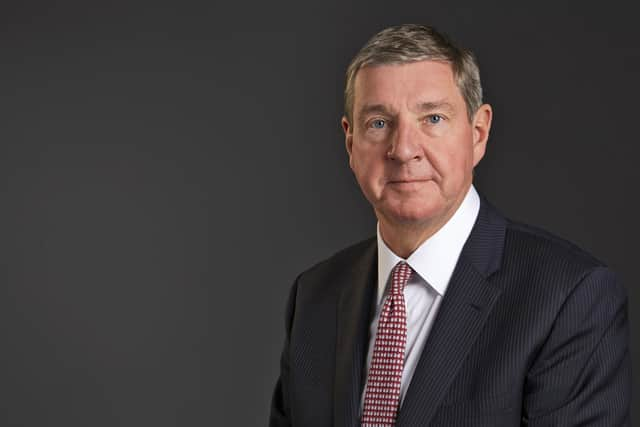 Then there is the decision as to who should be given a home for a £1. For every person that benefits there will be hundreds who don't so the selection criteria must be beyond reproach.
There is also the issue of government-backed loans to help the purchasers bring the properties up to standard. While this all sounds well and good what if the money wasn't used to renovate the properties or if the refurbishment was to a poor standard. The logical way to upgrade and renovate these homes would be for the central or local government to fund the renovation of these properties to ensure they met a common standard and would consequently be useful in the long term. Allowing buyers to choose their own quality of work might result in more sub-standard homes in the future.
While this idea sounds like it should be a vote-winner it is simply the latest in a long line of headline-grabbing gimmicks. This will not resolve the current housing needs, it will not provide homes for those who need them, and it sounds like a way of renovating properties on the cheap, shifting the liability for these homes to the owner without providing sufficient funding to develop quality houses. Until we get a government with a coherent plan, I fear we will lurch from one ill-conceived gimmick to the next none of which satisfies nor fulfils the current, or future, housing needs of Scots and where there is always the risk of making things worse.
David Alexander is CEO of DJ Alexander Scotland Ltd
Comments
 0 comments
Want to join the conversation? Please or to comment on this article.