We are watching and learning from Malawi - David Hope-Jones
We decided just over a year ago to make 2020 our 'Year of Governance Strengthening' in the Scotland Malawi Partnership. It seemed like a good idea: with over 300,000 Malawians and Scots working together each year, there was no shortage of goodwill, expertise and energy to draw on to strengthen governance in both our nations.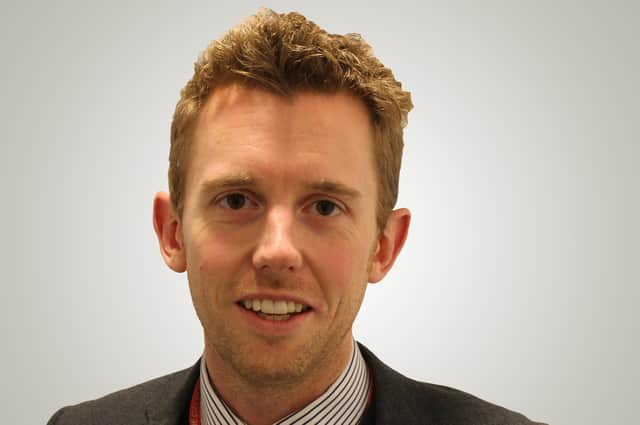 We were clear from the outset that this was a two-way partnership: investing as much time in working together to strengthen governance in Scotland as Malawi and ensuring we were always driven by a sense of mutual respect and mutual understanding.
Then Covid came along. All time and energy was, quite rightly, devoted to helping coordinate the efforts of over 1,000 Scottish and Malawian organisations and key individuals, working together to fight the virus and mitigate the worst of its damage.
Here, Malawi faired rather better than Scotland. Malawi has, astonishingly, had only 187 Covid-attributed deaths in 2020. A combination of climate, demography and good decision-making have meant that Malawi has had a fundamentally different experience with the virus.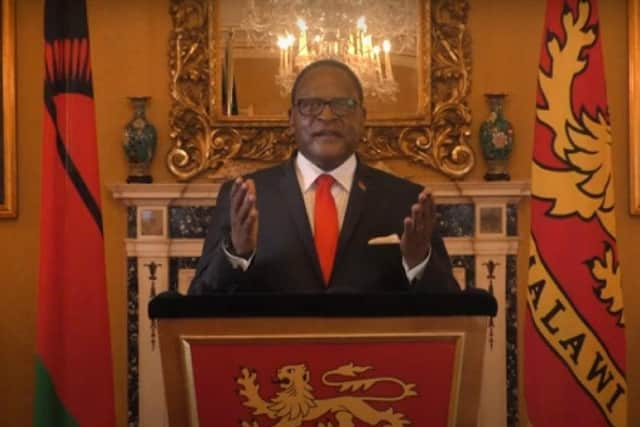 Malawi's success in 2020 doesn't end with Covid. The Economist has just named Malawi its 'Country of the Year'. Malawi is being held up, globally, as the gold standard of strengthened governance, civic activism and the rule of law.
The Economist cited a recent report by the respected think tank Freedom House. It found that 80 countries had had their democracies weakened through the pandemic but only one, Malawi, had strengthened its governance.
2019's Presidential election was not, in eyes of most in Malawi, conducted to an acceptable standard. Despite the international election observer missions giving it the nod of approval, when tippex started appearing on election returns, there was public outcry. Malawi would not tolerate a 'C' grade election. The High Court conducted a thorough and transparent investigation, overturning the result and calling a fresh election.
For the first time in African history, this court-ordered Presidential re-run was won by the opposition. Lazarus Chakwera was elected President and amongst his first executive orders was to cancel inauguration celebrations, as part of re-doubled Covid restrictions.
President Chakwera is using his time in office to reduce the powers of the executive, strengthen the judiciary, reform and strengthen the civil service, prosecute public servants implicated in corruption (80+ arrests so far) and reclaim stolen assets. He sets the highest standards of integrity and professional effectiveness for all in government: Ministers sign performance contracts and those that don't meet these terms after 5.5 months are moved on. Corruption and mediocrity are no longer acceptable in government and this sends the strongest possible signal to all other sections of society.
Malawi's success in 2020 doesn't just stem from the inspiring leadership of its new government and President. This change wouldn't have happened without the bold and unwavering leadership of Catherine Gotani Hara (Malawi's first female Speaker of the National Assembly), and MPs of all stripes. It wouldn't have happened without the brave decisions taken by Malawi's High Court Judges, who have now been awarded the Chatham House prize in recognition of the global significance of what they did. And it wouldn't have happened without Malawian civic society standing up and simply demanding better.
My own counterpart in Malawi, the hugely inspiring Vera Kamtukule, volunteered her time organising 200+ leading Malawian professionals to work together to form a civic election observer mission, physically standing outside voting stations to oversee a fair election. In part in recognition of this successful civic activism, she was then made Deputy Minister of Labour as a non-partisan Member of Cabinet.
In terms of governance strengthening, far more has been achieved in Malawi in 2020 than we ever could have dreamt of 12 months ago. Was it because of Scotland? Absolutely not! In this one we've just been passengers: sitting back, enjoying the ride and feeling immense pride at what our friends in Africa have achieved, through their own inspiring efforts. We are watching, and we are learning Malawi!
David Hope-Jones OBE, Chief Executive, Scotland Malawi Partnership
Comments
 0 comments
Want to join the conversation? Please or to comment on this article.