We are building too few homes and that's got to change - David Alexander
Planning for housebuilding is a complex and difficult long-term issue. It is very challenging to have exact data on how many homes will be required ten or twenty years from now note-0so there is an element of guesswork, close monitoring of trend data, and note-1 statistics from sources such as the official census.
The census not only provides key data on the number of people in a country, but what age they are, what kind of home life they have, do they live alone or in couples, families, or groups, and whether are any geographic growth areas which need to be planned for in the future.
This kind of information provides the background for planning new homes, new towns, and new communities as well as ensuring that existing villages, towns, and cities are properly planned to remain on top of demand.
Therefore, the latest statistics for new build homes started in Scotland produced a worrying snapshot of declining numbers in all sectors. The figures from the Office for National Statistics (ONS) stated there were 19,227 all sector new build starts in the year to the end of September 2022 which was a decrease of 12 per cent (2,580 homes) on the previous year.
This was down from 21,807 to September 2021 and is 24 per cent (6,047 homes) below the 25,283 homes started in the pre-pandemic year to end September 2019. The decline was across all sectors with a drop of 11 per cent (1,774 homes) for private-led new builds; housing association new builds fell 27 per cent (817 homes); while local authority new build starts increased but only by 11 homes in total which was equivalent to a 1 per cent rise.
When you consider that during the period from 1996-97 to 2007-08 the number of new build starts never fell below 20,000 and peaked at 28,400 in 2006-07. But, in the ensuing 14 years the number of new starts has only twice been greater than 20,000 indicating we have been building too few properties for a long time and this needs to be addressed.
Of further concern is that the number of starts for affordable homes was 7,502 which was a decrease of 24 per cent (2,398 homes) in the 12 months to December 2022. This is down from the 9,900 homes started in the previous year and the lowest annual figure since 2015. The decline was across the board for all social housing sectors with approvals for social rent down 19 per cent (1,382 homes); other affordable rent (down 33 per cent or 446 homes) and affordable home ownership declining 46 per cent (570 homes).
Recent planning appears to have assumed that a static or perhaps even falling Scottish population means that fewer homes are required. However, the truth is that the changing complexion of the way we live actually means that more homes are needed as many more people live alone or in couples and very few (less than 5 per cent) live in groups of four or more. This grouping of a mixture of ages living in a diversity of geographic settings requires smaller homes, near amenities, with affordability the key as one income buys a lot less property than two.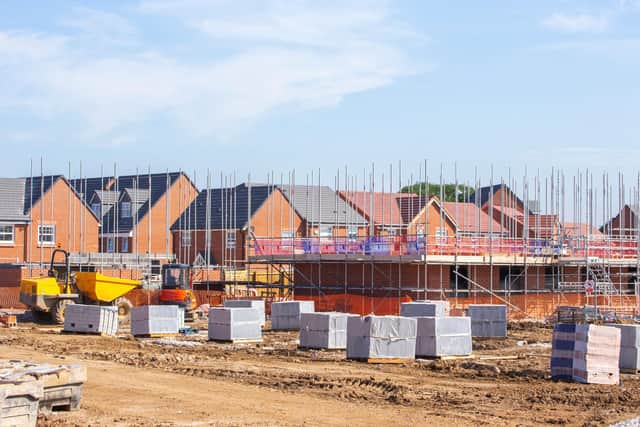 There are always many suggestions on how to resolve Scotland's housing problems but at its heart it is simply a matter of supply and demand. Falling new build starts is not going to resolve the housing shortage any time soon and no matter how it is explained we need to build more homes to meet the growing needs of our society, and this is not happening at present. We need to have an environment that encourages investment and more growth in the property sector and works with and involves all the key players in construction, land management, investment, lettings, and landlords.
David Alexander is CEO of DJ Alexander Scotland Ltd
Comments
 0 comments
Want to join the conversation? Please or to comment on this article.