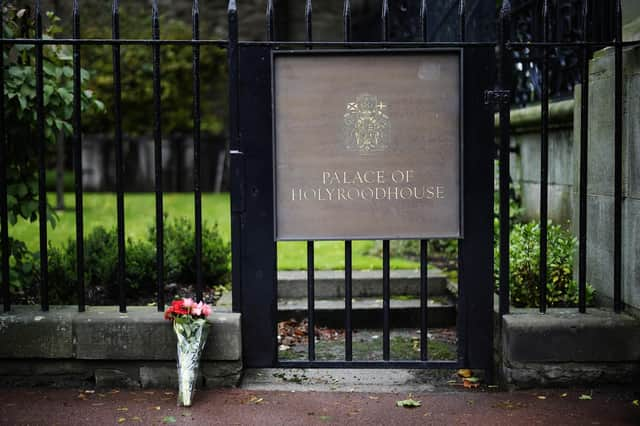 When times are tough, only the thick white bread of your childhood will do. Despite being demonised by dieticians, only it offers the reassurance and comfort we all seek sometimes.
If sales were up 17 per cent a week ago, they will be through the roof this weekend.
From the Brexit vote taking us out of the European Union to the modern plague of Coronavirus, the past couple of years have been just one shock and jolt after another. In the darkest days of Covid, optimists promised us the good times would return.
Instead we have soaring food and energy bills and a cost of living crisis. And then this.
The death of Her Majesty The Queen is a profound moment in the life of this nation. She is the only Head of State we have ever known, the oak tree we've drawn fortitude from.
Service is an unfashionable idea. This is the age of the individual with an emphasis on rights rather than responsibilities.
On her 21st birthday in 1947 Elizabeth Windsor accepted a different route.
"I declare before you all that my whole life whether it be long or short shall be devoted to your service" she said in a radio broadcast. And so it was for 75 years.
Fifteen Prime Ministers from Winston Churchill to Liz Truss came and went, discussing the big political issues of the day and taking the advice that comes from a Head of State who can reassure that when a crisis comes it will also go. But The Queen's greatest service was to people not politics. Until recently she was carrying out 300 public engagements every year, opening hospitals, shaking hands, planting trees and handing honours to those who made a difference to public life.
You don't have to be a royalist or a monarchist to recognise the commitment and service she gave to her country. It wasn't a job she chose but she accepted the task and did it to the best of her ability. Down the years I've been at numerous royal engagements and seen the reaction she elicited from young and old alike. Inevitably, some will sneer at that but who are they to judge how others feel and respond?
The Queen came to the throne just seven years after the end of the Second World War when nearly half a million soldiers and civilians died for King and country. On VE Day, young Elizabeth Windsor slipped out of Buckingham Palace incognito to celebrate with Londoners on the streets.
That bond between her and the people endured everything. On her wedding day she laid her wedding bouquet on the grave of the Unknown Warrior in Westminster Abbey. Even in latter years her presence at the Cenotaph on Remembrance Sunday was one engagement that was never negotiable.
Besides this, her death will revive memories for all of us of the mothers and grandmothers we have lost. With them went a constant strength in our lives and so it is now in the life of this nation. However and wherever we might find it, in these dark and troubled times, we all need a little comfort this weekend.