But the thought-provoking subject of the lecture organised by walking promoters Paths for All was enough to get me on my feet.
Over a fascinating hour, two experts told me much I didn't know about this most basic form of transport, from the Japanese being the world's top walkers to walking – and exercise in general – stimulating chemical messengers in the body which could help prevent you getting Covid-19.
They also highlighted that while walking is one of the most accessible and valuable forms of exercise, the pandemic has opened a deep divide between those who are and aren't benefiting.
Most alarmingly, they pointed to our ageing population's lifestyles being completely changed for the worse by the difficulties they faced getting across roads because crossing times have been set to suit young adults' walking speeds.
Professor Shane O'Mara, of Trinity College Dublin, explained most over 65s had some form of impairment so walked slower, which had created a "profound problem".
He said some were terrified to cross the street for fear of being left stuck in the middle of the road.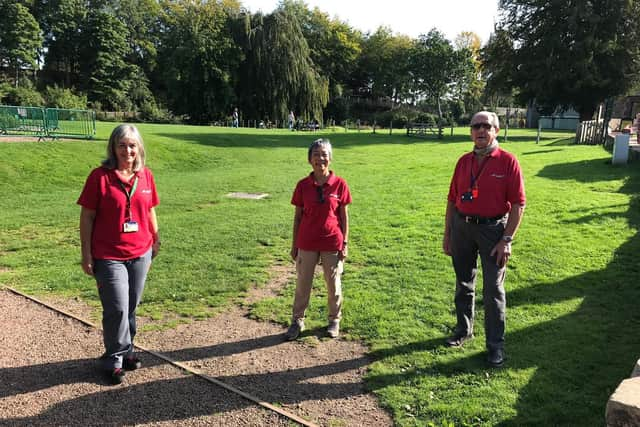 Setting it out in stark terms, the professor of experimental brain research said: "We are saying to a whole generation there is going to be a restriction on your movement because we have not designed urban areas to allow people to move around."
Professor O'Mara had reeled off a remarkable list of pluses from walking, such as its ability to prevent depression as effectively as drugs, and markedly improve creativity – regardless of age.
But the flipside is stark. Just three days of inactivity by even young adults has been found to reduce muscle volume and strength.
Sitting around all day – "being Homer Simpson" – is not good for you.
There is also a significant disparity in walking.
While the Japanese are at the top of the charts, averaging 6,500 steps a day, significantly higher than the western world's 4,500, the Saudis only manage 3,000, mainly because their urban geography is the least conducive to getting around on foot.
GP Dr William Bird, who runs Intelligent Health at the University of Reading, and also took part in the event, added that walking also reduced stress and inflammation.
It also boosted the body's immune system to help fight threats such as Covid by "mopping up viruses before they get into the body".
But he said the pandemic had widened the walking divide, with people in deprived communities walking less while the more affluent walked more.
Even more alarmingly, only 20 per cent of the elderly have been walking more and the remaining 80 per cent being less active, which he described as "really worrying".
He said some saw just fear and risk outdoors, even if it is safer from Covid than staying inside.
The downturn in walking across the board is also reflected in official Scottish government figures which show it is at half the level of a year ago, while road traffic is back to 80 per cent of normal.
I'm standing at my home office desk completing this, after returning from a walk – and now plan to make them more frequent.
A message from the Editor:
Thank you for reading this article.
We're more reliant on your support than ever as the shift in consumer habits brought about by coronavirus impacts our advertisers.
If you haven't already, please consider supporting our trusted, fact-checked journalism by taking out a digital subscription.