Violent pornography risks creating generation of young men who see sex as an expression of contempt, not love, towards women – Susan Dalgety
Tina Turner wrote that sex with her abusive former husband Ike became an 'expression of hostility – a kind of rape'
Tina Turner endured nearly 20 years of beatings by her husband Ike before she found the courage to leave him. The woman who had huge hits with Proud Mary and River Deep Mountain High had only 36 cents in her pocket when she made her escape.
On the way to a gig in Texas, Ike beat her up in the back of their limousine. She finally snapped. Leaving her children in the safe care of her housekeeper, she fled, literally with nothing but the clothes she wore. Safe in Los Angeles, she filed for divorce and won custody of her sons.
In her 1984 memoir, I Tina, she wrote: "For anyone who's in an abusive relationship, I say this: go. Nothing can be worse than where you are now." Her words may seem unremarkable now, but 40 years ago, Turner was a lone voice.
Women did not talk about the abuse they suffered at the hands of their violent husbands. They stayed indoors until the bruise of blackened eyes faded. Wore long sleeves to cover grab marks. Justified their husband's cruelty by saying, "he's always so sorry afterwards, he even cries".
It wasn't until nearly a decade after Turner's revelations that Edinburgh District Council, in partnership with the Scotsman's sister newspaper, the Edinburgh Evening News, unveiled their ground-breaking Zero Tolerance campaign in 1992. Its stark messaging and black-and-white imagery, depicting women and children in recognisable middle-class domestic settings, shocked a complacent Scotland into action.
Today, there is legislation in place that addresses domestic abuse, there is a range of services to protect women and children escaping from violence in the home, and there are regular campaigns to raise awareness of the problem. There is cross-party consensus that violence against women and girls is one of the most unacceptable facets of our society and yet, last year, there were nearly 65,000 incidents of domestic abuse reported to the police.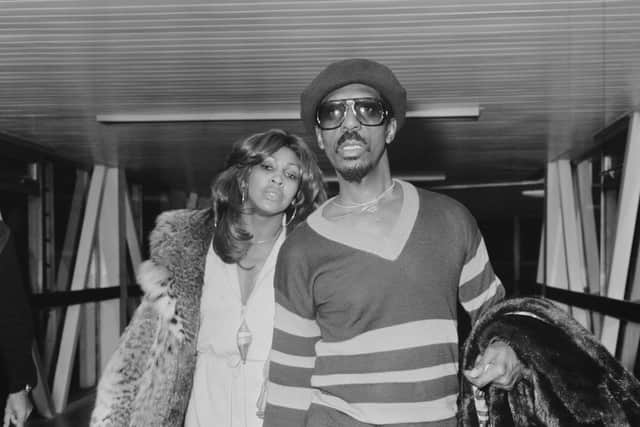 We may be able to talk about violence against women and girls now in a way that would have been unthinkable in the 1980s, but the progress secured by a generation of women campaigners is far too fragile for us to think that the battle against violent misogyny has been won.
Witness the phenomenon of Andrew Tate. He's a 'social media personality' who is currently under house arrest in Romania while being investigated on charges of human trafficking. Known as the 'King of Misogyny', he is a household name among young men, with his TikTok videos attracting billions of views before he was banned from the platform. A YouGov poll out this week shows that 93 per cent of 18 to 29-year-old men have heard of him, and more than a quarter have a favourable view of him.
Tate, a former kickboxer, revels in his misogyny. "I think the women belong to the man," he says. "By extension, if I have responsibility over her, then I must have a degree of authority." And a significant minority of young men (14 per cent) agree with his toxic philosophy that asserts that a wife is her husband's 'property'.
A heavily tattooed social media hustler holed up in his basement gym in Eastern Europe is not, on his own, the cause of violence against women. But his influence on young men cannot be underestimated.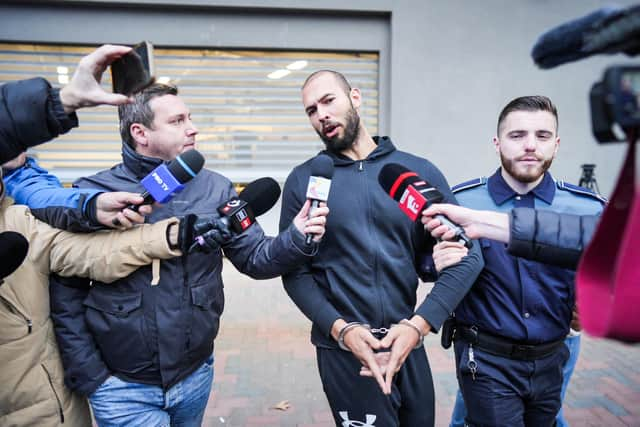 Even more worrying is the impact of pornography. Today, many young men learn their sexual behaviour and attitudes towards women from online porn, freely available on their smartphone. YouGov shows that a quarter of men under 30 watch porn every day. More than a third – 35 per cent – of all internet downloads are pornography. And it's not the soft-focus, improbable pornography of old – this is hard-core, violent sexual imagery.
Gail Dines, a leading expert on porn culture and founder of Culture Reframed, an organisation that helps build young people's resilience to porn, is blunt in her analysis of contemporary pornography. "Gone are the days of women posing seductively as they coyly smile into the camera. Instead, we enter a world of sexual cruelty and abuse where anything that can be done to a woman to debase and dehumanise her, is sexualised and eroticised… all the emotions and feelings we associate with love – joy, kindness, empathy, happiness – are missing and in their place we see contempt, loathing, disgust and anger."
Contempt. Loathing. Disgust. Anger. These are the feelings towards women that young men absorb every day. These are the emotions that drive domestic violence, that fuel rape and sexual assault. They drive the misogyny and sexism that, despite the progress women have made since Tina Turner had the courage to speak out, still characterise much of our society today.
In her memoir, Tina Turner described sex with her husband. "Sex with Ike had become an expression of hostility – a kind of rape – especially when it began or ended with a beating." Is a generation of young men already so immersed in sexual violence that they too see sex as an expression of contempt – not love – towards women? For all our sakes, I hope not.
Comments
Want to join the conversation? Please or to comment on this article.