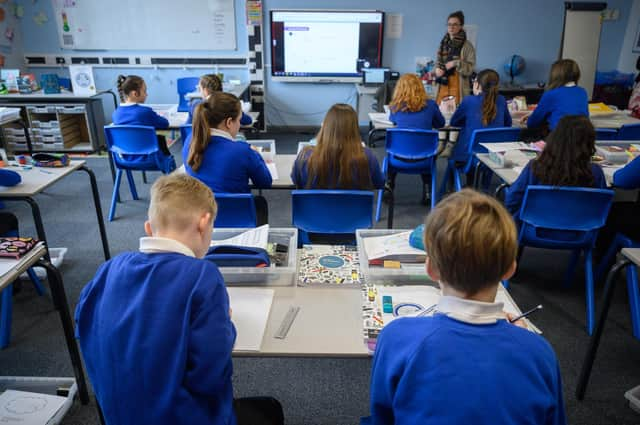 There appear to be several reasons behind this alarming situation, with the effect of the Covid lockdown, violence on social media, increasing poverty, and the Scottish Government's policy of the "presumption of mainstreaming" – which sees children with complex needs educated alongside pupils without such problems – being blamed to various degrees by some.
Establishing the underlying causes will be an important part of finding a solution. But it is clear that teachers need considerably more support than they are currently getting. They are not social workers or police officers, and they cannot be expected to act like them – it's hard enough simply being a teacher.
Concern about teachers' mental health is growing, with a recent survey by the EIS union finding two-thirds of respondants felt stressed "frequently" or "all the time". Sixty per cent said more classroom assistants and support for pupils with additional support needs would make the biggest impact on reducing their workload.
In a speech last week, Catherine Nicol, SSTA union president, said that many teachers felt that education was "now subordinate to managing disruption". "At worst mob rule prevails in classrooms and corridors... The number of violent incidents reported is increasing. A culture of accommodating the needs of the transgressor has become the default position in some places. Learners that do come to school to learn do not feel secure," she added.
This is completely unacceptable and must change. And it is not simply a matter for schools, but a whole-society issue that likely reflects higher levels of poverty and inequality, the difficult lives that many people are currently living. This is a complex problem that requires thoughtful solutions from government, not soundbites and platitudes.
But first and foremost, Scotland's hard-pressed teachers need help to ensure what should be a given: that our children are taught in a safe place.