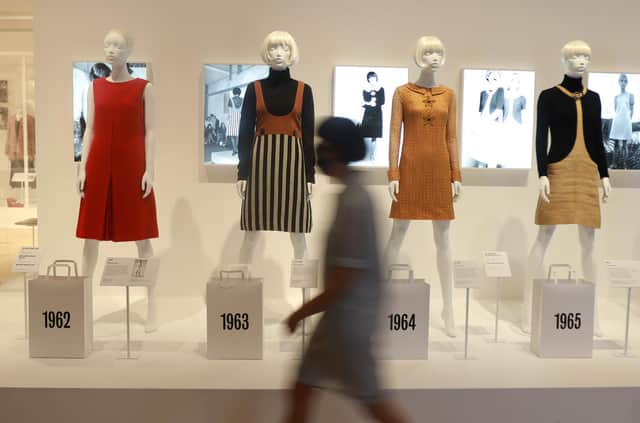 Even before Scotland's first design museum opened in September 2018, we always wanted to make it as accessible as possible for as many people as possible. This can mean working with people to overcome doubts they may have about visiting a museum, practical support such as our Changing Places toilet for people with complex care needs, or partnering with different groups to connect to their members and jointly design activities tailored to them.
A museum must support its local community. Working with Alzheimer Scotland has been one key way of making this happen for visitors, or anyone with an interest in design, who is affected by dementia.
In early 2018, around six months before the museum opened to the public, V&A Dundee was awarded funding from the Life Changes Trust to develop a dementia-friendly programme and since then has been working collaboratively with other organisations and groups – including Alzheimer Scotland – to deliver it. We are also hugely grateful to the players of People's Postcode Lottery who continue to support this important work, enabling us to offer a choice of high-quality activities to support the wellbeing of people with dementia and their carers.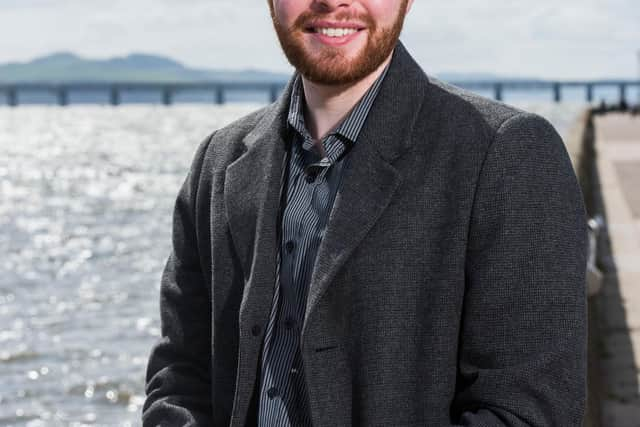 At V&A Dundee we want to help people to live well with dementia. Before the pandemic this included tours of our major exhibitions, but in the last few months we've quickly moved these tours to video calls, allowing many more people to engage, regardless of their physical location or their ability to travel to the museum. Wendy Rankin, Alzheimer Scotland Dementia Advisor and Development Officer, says that the activities delivered by V&A Dundee have been "instrumental in ensuring people feel connected, reducing isolation and still have social opportunities through these difficult times".
This is a critical change in how museums think about themselves and their many different audiences, and it is of fundamental importance that we take the joy and inspiration of design to those who can't come to us. I've led tours of our current Mary Quant exhibition, which celebrates the revolutionary fashion designer, including for vulnerable people across Scotland's rural and island communities.
Digital technology doesn't need to be a cold experience, a technical way of broadcasting into people's homes. It has also enabled us to have rich conversations – and a lot of fun and laughter – with many people with care and support needs, while still taking part in activities that can stimulate the mind and senses.
Supporting people with dementia isn't simply about living in the past. For many, the opportunity to socialise, create new memories and live in the present is just as important, and our digital activities allow for this too. Feedback from Alzheimer Scotland has played a huge part in allowing us to adapt and experiment, while all the time providing opportunities for people to socialise, discuss, laugh, and contemplate.
In addition to the museum's recent virtual outreach work, we have provided activities for several local care homes, both in the museum and across the local area and other local dementia support groups. Working with Alzheimer Scotland has shown the positive impact that engaging with a museum can have and it is something we are keen to continue and build on, including by looking at a blended approach that delivers a digital tour to people attending day care support services.
The pandemic has challenged us all, but through digital technology I have seen museums including V&A Dundee connecting more closely and meaningfully with some of our most vulnerable communities. As the world slowly recovers, we've proven that the joy of culture and human connection is more important now than ever – and that we can stay connected and improve each other's lives, even when we can't be together.
Peter Nurick is Communities Producer at V&A Dundee. Find out more at www.vam.ac.uk/dundee
If you, or anybody you know, is facing a dementia diagnosis Alzheimer Scotland are here for you. You can call their Freephone Dementia Helpline 24 hours a day, 7 days a week on 0808 808 3000 or you can contact your local Dementia Advisor by visiting www.alzscot.org