Universal basic income: After a self-taught course in macroeconomics, I believe it's time for £2,500 a month for all – Jim Duffy
Perhaps the older I get, the more cynical I become. So many of the "truths" I was taught in school and university have been blown out the water as false, inaccurate and downright wrong when I learn more and experience life.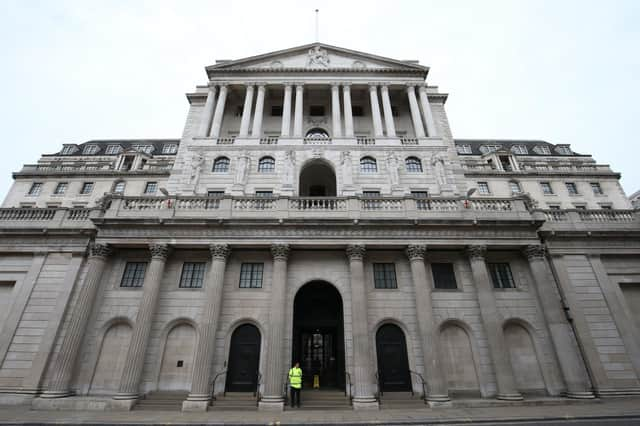 You may feel the same way on many subjects from religion to money to gender to politics. But, as I finish off my PhD in macroeconomics, what I have learned has turned my thinking a full one-eighty.
"He's doing a doctorate?" I hear you muse. Yes, 100 per cent self-taught over nine months of lockdowns as one thing I have learned is that highly expensive university courses are a complete racket.
So here is "professor" Duffy's take on a new economic model for all in Scotland. A new "truth" to be explored and developed and disseminated for all Jock Tamson's Bairns.
Have you heard of the term, "daylight robbery"? I hear it used on many occasions when we feel that we are being fleeced, cheated or, in effect, robbed of our cash. As my gran would say, "28 pence for a plain loaf! That's daylight robbery, Jim". She was right although if she were still alive and could see the price of bread now, she would be mortified.
Well, daylight robbery came from a time when those who had power were imagining ways in which they could tax the cahoonas out of citizens. So, they decided to tax properties on the number of windows they had. Hence, daylight robbery and, in fact, one can still see many old buildings with windows bricked up so as to avoid this ridiculous tax.
My problem with the tax system
Within that narrative of tax, we see how the powerful, elite, kings or politicians controlled us as they imposed taxes through law and brute force to pay for government and some very big houses for themselves. So, taxation and the HMRC have been a powerful tool for centuries to exert social control on society.
But, we can see from this week, as the Bank of England borrows even more money and pumps it into the economy, that taxation is – how shall I put this – a complete waste of time for many. Taxation quite literally allows us to be subjected to the whims of others as they make speeches and new laws to bring in more money and then spend it on complete rubbish. We get a bridge here or a hospital there, but the vast majority of it is wasted on bureaucracy, small government and ego. Perhaps now, as we continue to muddle our way through the pandemic, there is a new opportunity to reset the needle and start again. With Scotland leading the way.
So here is my hypothesis from my endeavours and deep dive down the rabbit hole in macroeconomics. It is time now for universal basic income [UBI]. It is time now for radical change.
The Bank of England is putting another £150 billion into the economy and will essentially give this to banks and the government to have a field day with. But one thing is for sure, many of you out there will not see a penny. Sure, furlough will be funded and those in certain jobs bracket get some Christmas cash. But that is just not enough and not fair on so many others.
That money should be distributed equally among all of you so that every man, woman, whatever and child gets a fair share. Why not just press control-alt-delete right now on the unfair and manipulative taxation system and distribute wealth via UBI in an equitable manner, regardless of postcode, tax code, ability to work, profession or current job status.
And please don't give me some argument or thesis that people are lazy and need to be cajoled into working and contributing to the economy. What tripe! Human beings love purpose and effectively helping others. The problem they have just now is keeping up with bills, taxes and laws to enforce them all, which mean they don't have time to do what they could do best – help out in their communities. Give them a UBI and just watch people think through how they could improve their lives and that of others.
So what's the figure, the quantum, the amount that we should be offering everyone with a national insurance number I hear you ask? Well, this professor believes that £2,500 a month is good starting point. This would allow families to eat, have a roof over their heads and buy "stuff" that helps them live like many of us do.
'How would we pay for it?'
And it doesn't matter if we are working or not. A nurse or a doctor doesn't do it for the money. They do it because it's a vocation. So, give them £2,500 on top of their 'taxed' salaries. Give cops, firefighters, charity workers and check-out staff two and half grand a week on top. Nothing will change, except Scotland's standard of living will increase dramatically.
One caveat is that the cash must be spent within 12 months of receiving it. No squirrelling it away. The Bank of England/Scotland sticks it into your account and you must spend it digitally. Imagine what this would do for businesses, charities, communities and individuals, empowering them to be more and see more.
But "how would we pay for it?", shouts some boffin at the Scottish Office [probably earning over fifty grand a year] as we are skint? We are skint, kind sir because you have foisted daylight robbery on us for decades and it has not worked. It is time for a new monetary experiment or at least a discussion on how it would work for God's sake!
Well, there you go. Perhaps a more learned woman with a real PhD could have a word in Nicola Sturgeon's lughole and give her a steer on how to make history.
The time has now come, I would suggest, to press reset.
A message from the Editor:
Thank you for reading this article. We're more reliant on your support than ever as the shift in consumer habits brought about by coronavirus impacts our advertisers.
If you haven't already, please consider supporting our trusted, fact-checked journalism by taking out a digital subscription.
Comments
 0 comments
Want to join the conversation? Please or to comment on this article.