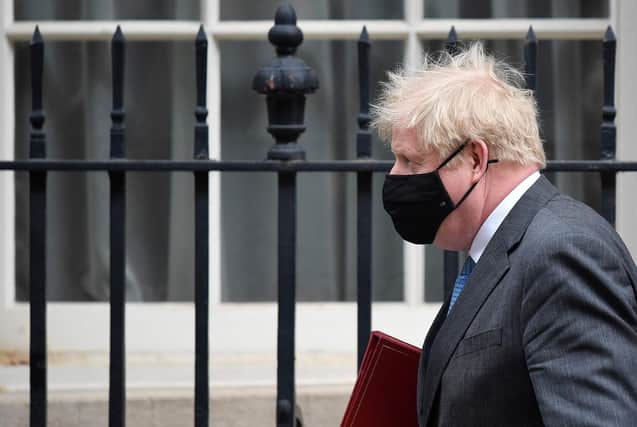 The danger is that once an impression's formed, it's hard to change. After all, it's often nothing tangible that can easily be rebutted, simply a general image that's left with people – and that's far harder to counter.
It's happening now with Boris Johnson's government where a picture of sleaze and cronyism is forming in the public's eye. For sure, these impressions fade with time. Once it was the image of being the Nasty Party that caused fear and alarm for the Tories. It's almost 20 years now since Theresa May warned against the impression being created by her party, seeing her speak out and warning of its dangers.
Now there's some that have always thought that way about the Tories and remain irredentist, myself included, as our views are ideological. But it must have been overcome more widely amongst the electorate, at least south of the border, as elections have been won by David Cameron, May and most recently Johnson.
Other factors, the economy or Brexit, were perhaps more important for electoral success than a wider perception but there must have been some dispelling of the image for the success had, especially in so-called Red Wall seats in northern England.
But it took time and effort to regain power from when that warning was first given by May way back in 2002. Cameron had to cultivate a new moderate image and May herself – aside from her "hostile environment" for migrants policy – sought to show a softer and more caring side. Johnson himself has sought to create a loveable rogue impression, even if it's never appealed in Scotland.
So there's a real problem for Johnson and it's all of his own making. It's not whether he did or didn't say that "bodies could pile high". That's simply crass and uncaring.
More worrying for our democracy is the look of "cronyism" and a perception of "chumocracy" operating in government with access to ministers and the dispensation of contracts.
There's been specific allegations about PPE, but for most people it's simply a perception rather than any particular issue. It's been fuelled by an outpouring of stories whether about redecorating Number 10, contracts to party donors or legislative changes for mates.
When the Nasty Party image took hold, most voters wouldn't recall why or what issue it was that made them think that. It was simply the impression that they had. Now it's the Sleazy Party and even if rebuttals can be made about particular comments or specific contracts or even calls justified, it's lost in the general image that's being forged.
Rightly so, as it's not this or that but almost everything. It's as much about how they operate as the specifics of what they do. There's certainly an air of sleaze about Johnson and his administration and neither joking by him nor whitewashes by civil service investigations will shift it anytime soon.
Kenny MacAskill is the Alba Party MP for East Lothian
A message from the Editor:
Thank you for reading this article. We're more reliant on your support than ever as the shift in consumer habits brought about by coronavirus impacts our advertisers.
If you haven't already, please consider supporting our trusted, fact-checked journalism by taking out a digital subscription.