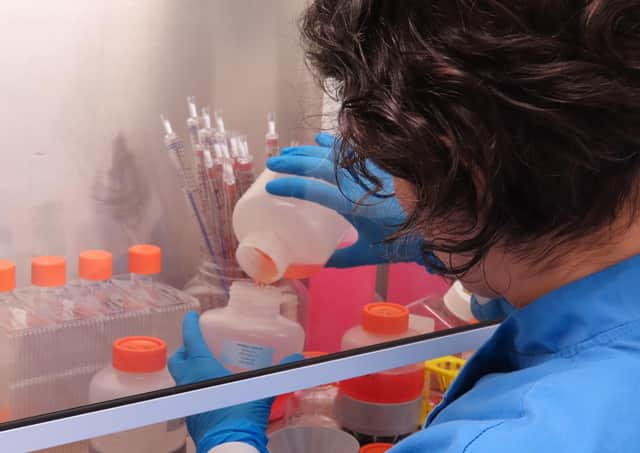 The prospect of a vaccine for the Covid-19 coronavirus seems to hold great hope, but it's a mistake to regard it as a panacea for our current ills.
For a start, it may take well over a year to create one and also bring production up to the scale needed to essentially innoculate the world. And the virus may turn out to be like flu – in one respect at least – returning in slightly different forms each year which require a different vaccine.
So while the announcement of a UK Government taskforce to help find a vaccine is welcome, we still need to look for more immediate ways to deal with this crisis.
And, to a degree, we already have an example of what should be done. In Germany, they implemented a comprehensive testing programme and, not coincidentally, there have been far fewer deaths from Covid-19 than in the UK, Spain, Italy and the US, for example.
One expert, Professor Anthony Costello, of University College London, told MPs that the UK death toll could reach 40,000. The "harsh reality", he said, was that Britain had been "too slow" to act and warned there could be a second wave of infections. He argued that if this happened "we can make sure... we're not too slow" by ensuring there was a system for testing at a community level.
Another expert, Professor Hugh Pennington, made a similar point in an article for the Scotsman earlier this week saying that "the most important thing just now is to significantly reduce virus transmission by social distancing, and, as soon as possible, knock the virus out by testing and contact-tracing".
The experts are singing from the same hymn sheet, Germany provides a practical example of what can be done, so the UK must now start to ramp up the mass testing process.
The Government said this week that 35,000 tests a day could now be carried out, but that only about 16,000 took place on Wednesday because of "lack of demand". We can assure the Government that there is no such lack of demand – the problem is certainly one of connecting people who want to be tested with those able to carry them out. And that problem is one which is forcing people to self-isolate who don't have to and meaning people who are infected but feel fine are able to spread the disease.
So, the hunt for a vaccine is definitely worthwhile, but must not act as a distraction from a much more immediate and pressing issue.