UK Covid-19 Inquiry: Rishi Sunak's government must be open with official investigation into Tories' handling of pandemic – Christine Jardine
Rishi Sunak's claim he would govern with 'integrity, professionalism and accountability' is being put to the test
With power comes responsibility. Not just to do the right thing but to be seen to do it, for those who put you in that position and are depending on your actions. For too long, it seemed, we endured, in Boris Johnson, a Prime Minister who behaved as if the rules he set did not apply to him.
So when Rishi Sunak promised his government would act with "integrity, professionalism and accountability", the country breathed a collective sigh of relief. But now that promise of a fresh approach is being tested and found wanting.
The public inquiry into Covid and its handling by Boris Johnson's government is an attempt to answer the many questions we have all waited too long for. Those tens of thousands of families who lost loved ones deserve to know if the right decisions were made to provide the best possible protection from the disease.
Those on the front line in the NHS need to see what they have probably always known: what could have been done better to provide the support and equipment they needed. And everyone wants to be sure we will learn all possible lessons so we are properly prepared for the inevitable 'next time'.
That is why this week my party will call for support from all MPs to force the government to release the information that the UK Covid-19 Inquiry needs to answer all of those questions. This is not about being nosey for nosiness's sake about the content of personal messages or conversations, but about the decisions that ministers took which affected all of our lives and livelihoods.
It is about my constituents and those of every other MP knowing whether their government did the right thing in those most difficult of circumstances. I don't think anyone expects that they did not make genuine mistakes or misjudgments in a situation which presented the greatest national challenge since the Second World War.
And it is not about the now infamous WhatsApp messages, but about the intent and the motivation. None of us wants to live in a society where there is no privacy or space where you can feel free to express private thoughts. But when your decisions affect the lives of millions of people, they surely have the right to know that their confidence in those decision-makers was well placed.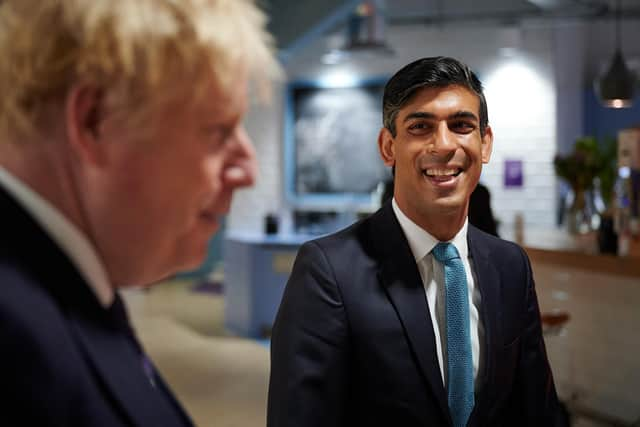 Though it does feel a bit like marking the former Prime Minister's work retrospectively, something we might only be used to doing via a general election, it reminds us of the trauma of those years and the premiership charged with guiding us through. Life might feel "normal" now to many, certainly compared to three years ago, yet the repercussions of our collective trauma are still being felt.
The Covid-19 Inquiry is, without doubt, one of the most important in recent history. Surely it is not an outrageous request that the chair of that inquiry has responsibility for what should be considered. The government's opposition to that does nothing to help them.
There is still healing to be done and the government still needs to prove their worth. To do both of these things, we have to be sure that those in power fulfilled, and continue to fulfil, their responsibility to us.
Comments
 0 comments
Want to join the conversation? Please or to comment on this article.