Trust is a valuable currency, but how do you build it in a digital world? - Callum Sinclair
Technology has transformed the way we live our lives. Whether it's buying groceries online, getting into cars with people we don't know, or holidaying in the homes of people we have never met, the internet opened up a world of opportunity for everyone.
It has also created a new currency that goes beyond hard cash: trust.
Before the internet came along, businesses gained trust in part from the quality of the goods or services they provided and in part from working hard to ensure their physical environments and personnel carried the air of trust about them.
All businesses are now viewed as technology businesses to some degree, whether it's because they have a website to interface with their customers or because their entire proposition is delivered online.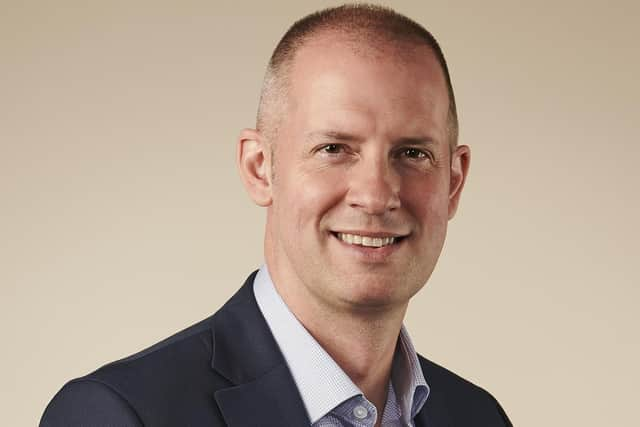 In the online world today, that traditional approach to earning trust has all but evaporated, with some notable exceptions. Trust therefore needs to be built differently when there is no building to visit and no actual person to interact with. In the online world, trust is in a sense much simpler to define but also much easier to lose in an age where people can manage their financial affairs with ease through an app, but where risks such as systems failures or data breaches are always lurking.
Financial institutions, technology companies and e-commerce providers have worked hard to ensure their technology does work in a way that earns them their customers' trust but it doesn't take an awful lot for that trust to be lost.
Regulation often doesn't keep up with the pace of innovation and developments, and regulators can find it a challenge to understand the fundamentals and risks of new technology so they can make 'good law'. That is not getting any easier but it is critically important: carefully-considered regulation, appropriately enforced, provides an essential foundation upon which trust can be built.
The European Union's Digital Services Act, which aims to tighten up regulations around illegal content, advertising and misinformation, came into force last year, while in the UK the government last year introduced its Online Safety Bill and has recently brought forward its planned Digital Markets, Competition and Consumer Bill. The former, which is currently making its way through the House of Lords, seeks to address concerns about the way tech businesses handle user information and aims to ensure that users are safe when using their online service, though concerns have been raised that its scope has already been watered down after it was altered to remove a requirement for big tech companies to remove legal harmful content from their sites. The latter, which the government consulted on in 2021, will increase the CMA's powers to regulate the largest tech companies with "strategic market status", and is expected to significantly strengthen consumer protections.
Without such laws being in place, organisations have had to find their own ways to protect customers and build trust, through design and build of technology, putting in place policies and practices to protect consumers, and utilising AI to help with monitoring. But there is often debate around "are tech companies doing enough?", particularly recently with significant job cuts affecting big tech (including in ethics and compliance teams).
A balanced and informed public discourse about the trust economy we now live in will be a very important element in tackling some of society's major challenges over the coming decade. Educating our citizens has to start from a very young age – as anyone with children will know, toddlers very quickly become accomplished users of tablets and phones!
Building products and services with not only security and privacy by design, but ethics and transparency by design, will be core to this. In an increasingly complex world, well designed regulation will help to foster and improve trust in technology businesses of all flavours and provide a solid foundation for sustainable growth. Legal advisers must play their part in supporting their clients to adopt these principles at every stage of their business.
Callum Sinclair is a partner and head of the technology and commercial division at Burness Paull LLP
Comments
Want to join the conversation? Please or to comment on this article.