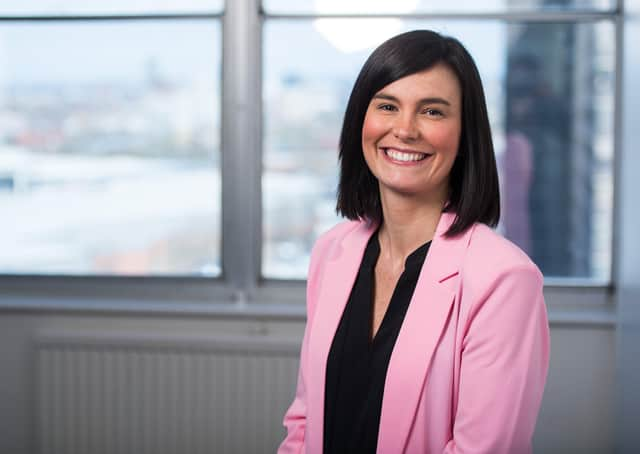 The wheels of justice turn slowly, but grind exceedingly fine, so the saying goes. In 2018, the Scottish Courts and Tribunals Service (SCTS) published a digital strategy document, which set out a vision to speed up the turning of those wheels.
The focus was on a shift from paper-based to electronic processes and movement towards the implementation of virtual courts. A "Civil Online" system to process Simple Procedure claims was introduced, culminating in the first digital evidential hearing taking place in August, 2019.
The plan was to transition to the proposed developments over a five- year period. Then along came Covid-19 and lockdown, which for a period largely brought the wheels of justice to a halt. Current actions had to be paused and only urgent new actions were processed. Concerns were expressed by court users and the legal profession, with reference made to the adaptations introduced down south that allowed much more business to proceed. As Scotland's senior judge, Lord President Carloway, stated last month: "This (was) not the time for a defence of tradition."
The cry of 'It's aye been' (could not) prevail. In response, the SCTS, judges, sheriffs and professional groups have been working together to identify solutions.
Legal history was made when the appeal in the defamation action between Stuart Campbell and Kezia Dugdale took place in a virtual court. Open justice remains paramount. Journalists were able to watch the appeal. A motion hearing in the petition involving Hearts, Partick Thistle and the SPFL attracted such a level of interest that the access number was publicised on social media.
Procedural hearings in the Court of Session are taking place by telephone and substantive hearings are proceeding by video-conference. Temporary measures have been introduced to allow documents to be submitted electronically and motions to be granted or heard. Two proofs have now been conducted by video-conference and a hearing took place in court with safety measures in place.
The All-Scotland Specialist Personal Injury Court has adopted a similar approach. Practice notes have been introduced to allow solicitors to deal with actions electronically and remotely as far as possible, such that the backlog initially created by lockdown has now been cleared and proofs will begin to proceed again in August, either remotely or with physical distancing measures in place. Local sheriff courts have moved to clear backlogs too, although there is some difference in approach across the sheriffdoms as to how actions will now progress. Due to their lower value and often lesser importance, ironically Simple Procedure claims are not yet being addressed, despite the technological advances in that area.
In criminal cases, Scotland's first remote jury trials concluded last week in the High Courts in Edinburgh and Glasgow. In the Edinburgh trial, the jurors were located in a separate room, with a live feed which allowed them to watch proceedings on a screen. The jurors, in turn, were watched by those in the court via screens located on a video wall in the jury box. Those taking part in the trials reported that although progress was slightly slower, the process was largely a success.
As "the new normal" now vies for a place in the dictionary, what will that entail in the Scottish courts? Temporary measures which improve efficiency and access to justice are likely here to stay. Prioritising the digital strategy is inevitable, with consideration already being given to all Simple Procedure claims being dealt with entirely electronically via an interactive case management system. It seems likely to be a matter of time before similar methods become more widespread.
However, not all of the temporary changes have been universally welcomed. Is replacing evidence in chief with affidavit evidence a better alternative? Are remote hearings appropriate for actions in which credibility and reliability are challenged? Are increased case management powers appropriate for standard actions in an adversarial system? Should remote summary trials be the default for all criminal actions?
As the Lord President observed, it is hoped that when the chaos subsides, we will be left with a more "progressive, desirable and reformed system". The revolution will not be televised; however, it will likely be available by videolink or in a socially distanced court near you.
Steven Smart is partner and head of Glasgow Office and Val Pitt senior associate, Horwich Farrelly