Time to appreciate the benefits of good landlord/tenant relationships
With the current easing of the most restrictive Coronavirus suppression measures, thoughts are turning to how we address the short to medium term consequences of the lockdown as well as the longer-term pre-existing societal problems highlighted by the Covid-19 crisis.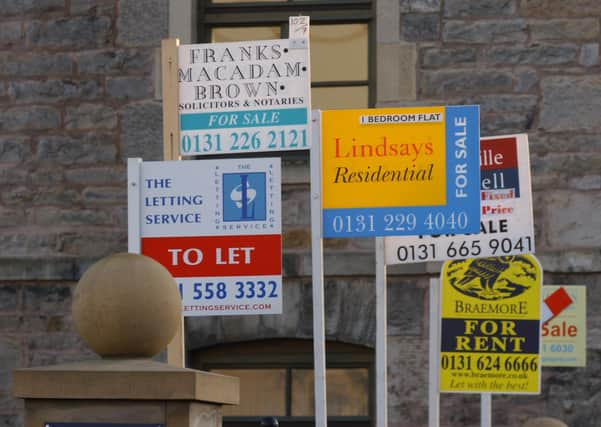 In the housing sector, we have spent at least five years acknowledging Scotland's 'housing crisis' and calling for action on it. We all know there isn't enough housing for people in the right places, on the right terms, at the right budget. Some action has been taken to build more houses, increase supply of specialised student housing, grow provision by Registered Social Landlords (RSLs), encourage build-to-rent, regulate short-term lets plus professionalising and modernising the private rented sector.
All of these measures are welcome and will have helped solve part of the problem, in some areas and for some groups of people. However, they have failed to fundamentally alter the way in which we all view our own houses and homes. Older generations tend to consider home ownership a measure of "success" and look down on renting, while younger generations eschew such notions and rightly demand that suitable high-quality rental accommodation is available for them and their families.
Housing and the tenure of your home is a cultural divide in Scotland and the private rented sector is often a caricature of this, with landlords cast as moustache-twiddling entry-level capitalists and tenants as lazy layabouts who trash properties and move on. Of course, neither extreme is true.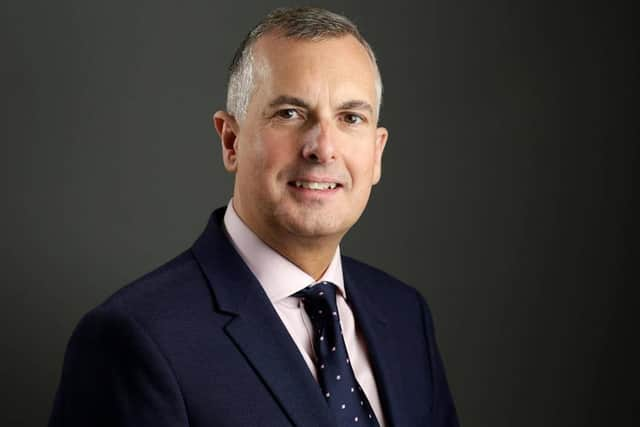 SAL members provide high-quality, flexible accommodation subject to stringent standards. The majority own a small number of properties providing their main income, operating the same way as other small businesses with tight margins highly vulnerable to economic shocks.
We value our tenants who almost always pay their rent without complaint and ask only for somewhere to live that suits their needs and is well equipped and maintained.
We have seen this reality time and again during Covid-19. Firstly, we have not seen any immediate major increase in arrears as tenants are prioritising paying their rent in the same way a homeowner is advised to consider their mortgage before other bills. Second, landlords value keeping a good tenant rather than having an empty property and they work to help those who might be in financial difficulty, while also assisting the wider community wherever they can.
We have been collecting examples of some of the help our members have given tenants and the community over the past few months. These are published on our website. From direct tangible support such as lowering rent and writing off arrears to providing accommodation for key workers and homeless people, to using vehicles and staff volunteers to deliver hot meals to hospitals and community hubs, these actions are the positive reality of the overwhelming majority of landlord/tenant relationships in Scotland.
But it is not enough simply to collect individual stories. As Scotland's largest membership body for landlords, we must share this and direct members to follow if we are to change the culture away from 'landlord vs. tenant' and slowly create a more constructive and collaborative relationship. So, in the short-term, here is what we believe all of our members must do to help their tenants:
• Ensure they are knowledgeable about the tenant support available and proactively help tenants access it.
• Support campaigns for measures to give tenants more money to help them pay rent.
• Respect that tenants may be afraid of speaking about sudden economic hardship; however, always attempt to have an open and honest dialogue to help prevent arrears.
• Reduce rent levels to reflect short-term difficulties tenants are facing and where possible write-off arrears where this effect is severe.
• Avoid beginning any eviction process unless absolutely necessary and only where they can clearly demonstrate all other options have been fully explored with the tenant and local support services.
• Offer empty or hard-to-rent properties to councils or third sector organisations to assist key workers or the homeless.
For the medium to longer term we want to work with like-minded groups, be those government, charities or tenant groups to find a new way to engage constructively and together make renting better for everyone.
John Blackwood, chief executive, Scottish Association of Landlords
Comments
 0 comments
Want to join the conversation? Please or to comment on this article.