Time for the Scottish Government to act on land reform - Lesley Riddoch
Demand for land and properties in rural Scotland has been soaring during the Covid crisis.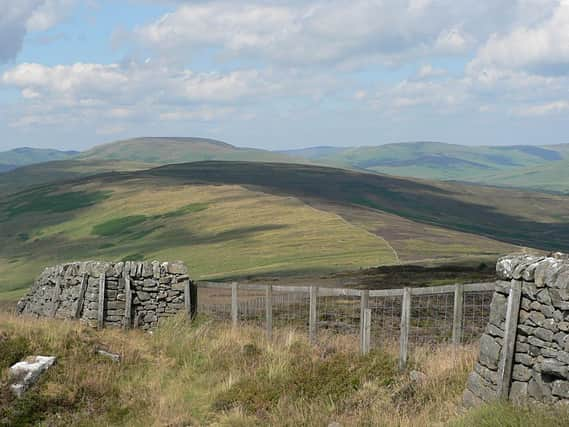 Rightmove says inquiries to estate agents for village properties rose by 126 per cent in June and July (year on year). Estate agent Galbraith reports an "active" market for sporting estates, especially in the Highlands, where "estates come onto the market [on average] only once every 16 years".
There's also been a rise in demand for rural rented properties: "On average there are 12 tenant applications per property and the average time to secure a tenant is just 14 days. Some properties are not advertised at all due to demand from waiting tenants."
All of which is great news for Scottish landowners but rising demand (and thus rising prices) are not so good for key workers thinking of moving out of town, rural families whose children cannot afford local homes, communities planning land buyouts and the Scottish Land Fund (SLF) which was set up in 2001 to help finance them.
The SLF has certainly succeeded in its mission. But as land values rise, even generous SLF grants aren't enough to let communities seal buyout deals. Indeed, in the case of Langholm Moor, a £1 million grant (the largest of 16 awarded this summer) won't get the community even a sixth of the way to the eye-watering £6.4m asking price.
It's the same story in Morvern, an under-populated peninsula overlooking Mull. In July the SLF announced a £1m grant for a community buyout of the 6,000-acre Killundine Estate, to restore habitat and create jobs. But Morvern Community Woodlands (MCW) must also find an extra £1.7m to reach the asking price, by 31 October, a deadline imposed by the SLF to ensure no unused cash is returned to the Scottish Government.
Last weekend's edition of Good Morning Scotland carried a short interview with MCW chair Veronique Walraven which ended with the plea: "If anyone's got half a million lying around, let us know". It's good to see locals haven't been flattened by their near-impossible fundraising dilemma. But if community land buyouts must rely on miracles or well meaning millionaires, something's far wrong with the "acre by acre" approach to land reform that's been pioneered by the SLF.
Indeed the spiralling cost of land may have prompted the fund to spend its cash helping communities buy buildings instead. It's important that urban communities are included in the buyout movement but the SLF was set up as a land, not a buildings, fund. A Ferret investigation also discovered there are considerable regional disparities (more than a quarter of buyout grants last year went to Argyll and Bute), and more than £5m being spent to secure publicly owned assets. In the face of ever-rising rural land values and in the absence of more muscular mechanisms promoting land reform, it looks like the SLF – left to do all the heavy lifting – has been forced to follow the path of least resistance.
The fund's five-year grant-giving period ends in November and the next Scottish Parliament must decide whether to refill its coffers. So this is a good moment for an honest assessment.
To be clear, every land reform campaigner I've come across praises the excellent and dedicated staff of the SLF and thinks its work should continue – but with a new method of valuing land.
Former trade minister Brian Wilson pinpointed the problem recently: "In the early days of the Scottish Land Fund, crofting land was taken into community ownership because crofting regulation makes estate valuations much lower. Non-crofting land is entirely different and demands different measures."
But non-crofting land – the bulk of rural Scotland – doesn't have different measures – yet. Green MSP Andy Wightman has suggested that part of the SLF could be disbursed by Scotland's 32 councils to ensure wider distribution and he wants buyouts based on the investment or economic value of land, not its market value. "A rich American might want to show off his land purchase as evidence of Scottish ancestry. A wealthy business person might buy it as part of a divorce settlement. These values (though meaningful to each individual) bear no relation to the economic value of the land – the rate of return to be expected from it as an asset."
If community land buyouts were valued according to the rate of return, small hummocky islands, empty moorlands and uninhabited peninsulas would command far lower prices – like the £1m the SLF generally awards – and end the stress-inducing hunt for top-up cash.
Former Labour minister and Community Land Scotland policy director Peter Peacock suggests the Land Commission could explore a cap on compensation for landowners (whichever valuation principle is used) or a tax credit arrangement to encourage land sales to local communities.
But it's time to end the pretence that the SLF, however well funded, can ever be the main tool for engineering diversity in land ownership.
Restrictions on who can buy productive land, legal changes to let all children inherit land, a compulsory sale order, proper business rates or, better, a new land tax could all be established right now by the Scottish Government within the existing powers of devolution. Indeed, nationalisation of land for housing is also perfectly possible.
The European Convention on Human Rights, Article One prohibits "the confiscation of private property" but makes an exception for confiscation in the public interest, subject to "the general principles of international law". International law, in the shape of United Nations Resolution 1803, states that nationalisation is legal if compensation is paid, and subsequent debate suggests such compensation need only be "fair" and not full market value.
So, essentially the Scottish Government could take land into public ownership. Why then is the SLF being left to struggle on paying full market value to landowners for community buyouts of empty 
moorlands and virtually uninhabited islands?
According to Mr Peacock, "Every acre of land that's come into community ownership is a welcome acre. But, at the current rate of progress, in 100 years' time the vast majority of land in Scotland will have the same types of ownership as today. Whatever we have done to date we need to do much more."
Comments
 0 comments
Want to join the conversation? Please or to comment on this article.