This is a unique opportunity to listen and act on care services
Change must be informed and influenced by lived experience, says Prof Ian Welsh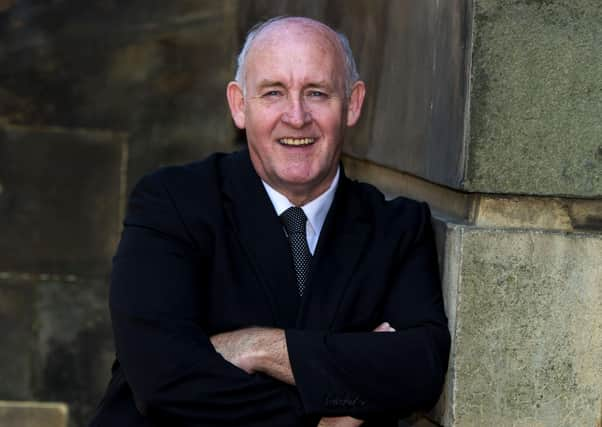 Jeane Freeman MSP, Cabinet Secretary for Health and Sport, said the reshaping of the health service is integral to remobilising. She shared this as she addressed members of the Health and Social Care Alliance Scotland (the ALLIANCE) at our annual conference. Her message to delegates was clear "I need you to tell me how we retain a sense of common purpose in health and social care".
The Covid-19 pandemic has changed the ways in which we live, work and access support and services. GP appointments being delivered virtually using NHS Near Me, loss or reduction of social care support, and delayed or disrupted healthcare appointments are just some of the changes to services disabled people, people with long-term conditions and unpaid carers have experienced.
As we move further from the initial lockdown period and adjust to and prepare for the ongoing presence of Covid-19, health and social care services are beginning to remobilise. This raises a vital question: what do people need services to look like across Scotland?
There is a unique opportunity to ask this now and listen to peoples' responses, using them to shape services which are better focused on the rights, needs and wishes of people, their families and unpaid carers. Considering not only how to encourage systems to recover, but how we can actively co-create the recovery and renewal of our health and social care system transformation in an equitable, positive and significant way. As a part of this process the Cabinet Secretary has asked the ALLIANCE to deliver a programme of engagement activity, People at the Centre, which will put people at the heart of health and social care remobilisation. We are committed to ensuring that the transition out of the pandemic and in to the 'New Reality' fully involves people and is informed and influenced by lived experience.
The ALLIANCE has seen how the involvement of individuals and communities has supported and strengthened health and social care services to be dynamic in the response to the COVID-19 pandemic. The response from people and communities has been remarkable in its ability to provide a safe system of support and help mitigate a worsening impact on those most affected.
We have long known the kind of care we want; care based in the community, which adapts to our individual needs and addresses what matters to us. When considering the remobilisation of health and social care there will be difficult decisions to be made when prioritising and adapting services, but if these decisions are informed directly by those they impact most, then the results will be person-centred and likely more sustainable.
To succeed in this ambition, however, relies not only on individuals and communities being bold in their contribution and expectations, but also demands that decision makers respond with equal courage and honesty.
Every sector of society must be empowered and inspired to collaborate in this endeavour. The need for this was well voiced by Kiana Kalantar-Hormozi, activist and film-maker, at our recent annual conference event:
"It's not just up to our voices, but to all of society to be our allies and amplify our voices".
Professor Ian Welsh OBE, Chief Executive, Health and Social Care Alliance Scotland
Comments
 0 comments
Want to join the conversation? Please or to comment on this article.