This cringy man who helps a woman know her own needs rings true - Laura Waddell
In Daisy Lafarge's first novel, coming after her remarkably lush poetry collection Life Without Air, 21-year-old Frances enters a relationship with much older titular character Paul.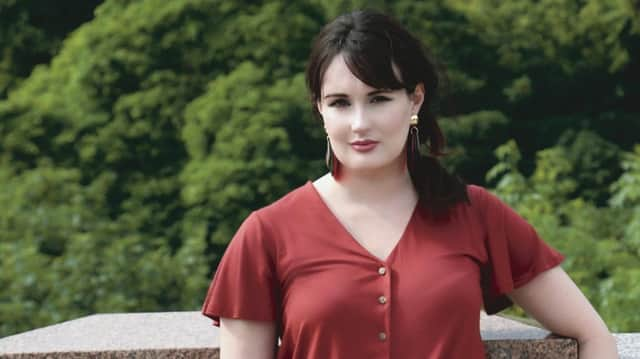 Laura Waddell was taken by the power play between an older man and a younger woman in Daisy Lafarge's debut novel Paul, and how the way he treats her shifts the balance in time. PIC: Contributed.
Needing a break from her studies in Paris, Frances arrives in Paul's life through BénéBio, a scheme pairing eager landwork volunteers with hosts who provide bed and board. It's a cheap way for young people to see the country, and Frances has her sights on the mountain towns of southern France, planning to visit historic architecture in free time off the farm. It doesn't take long for physical tension between the student and her host to become apparent; something his friends quickly observe, as though they've seen it all before. Soon, as everyone around seemed to expect, the pair become entangled in a sexual relationship.
One of the most interesting dynamics, well sketched by Lafarge, is how Paul is viewed by his own peers. To Frances he makes declarations that might sound romantic to a lost 21-year-old, but which make this mid-thirties reader cringe to the tips of my toes.
Repeatedly calling her the pet name 'coquine', speaking as though she is an act of divine intervention in his life - he wants a muse, not a fully fledged human being with her own drive. It's no surprise when characters his own age either laugh at the situation (which makes Frances feel vulnerable, as though she's not in on the joke) or discreetly take opportunities to speak to her privately, checking on her welfare. His deficiencies make themselves known in other ways - he's insecure about his own foreign language skills, so plays down her excellent French.
But the subtler, more intriguing story of the book is the development of Frances' shaky sense of self. Lying next to Paul, while he details plans made without her input, she thinks "I feel perfectly blank. Formless except for the shape I can make by curling around others." A bud inside of her is opening up. It's the start of recognising her own needs and the need to assert them.
A message from the Editor:Thank you for reading this article. We're more reliant on your support than ever as the shift in consumer habits brought about by Coronavirus impacts our advertisers.
If you haven't already, please consider supporting our trusted, fact-checked journalism by taking out a digital subscription.