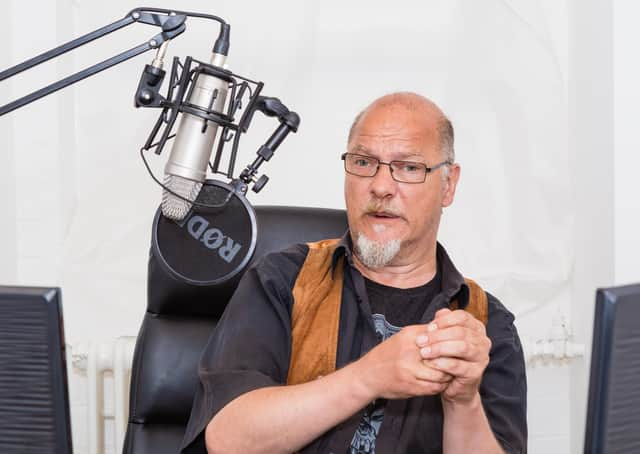 Approaching six months since our mental health services and resource centres closed their doors to protect people against the coronavirus crisis, it has become apparent that coming out of lockdown is going to be a lot more difficult than it was going into it.
Writing in The Scotsman in July, I praised the way our service users, staff, volunteers and supporters had adapted to the unprecedented challenges of the Covid-19 pandemic. As we continue to navigate cautiously through the route-map out of lockdown, the spirit, resilience and professionalism across our organisation and among those we support continues unabated. But as days first turned into weeks and now months, we have felt a growing yearning to get back to doing what we do best – delivering face-to-face support.
Our support workers are being asked on a daily basis when this will happen, especially now that many other public activities and buildings are reopening. Our steadfast reply is that we have a responsibility and a duty of care to ensure that we continue to work in line with the expert advice diligently provided by government and public health officials.
For a mental health service provider, where we are supporting people affected by complex mental illnesses ranging from anxiety to schizophrenia, this can be incredibly difficult news to deliver and process.
We have put enormous time and resources as a charity into planning how and when we can reopen and return to face-to-face work, but – in common with the whole pandemic – so much remains clouded in uncertainty. How will our support model look in future and how will people react?
What we do know is that many people are really struggling from the loneliness and isolation that the lockdown has brought. We are braced for the likelihood we will be confronted by a fresh wave of mental health challenges as people resume meeting their support workers face-to-face and – further down the line – return to our buildings.
One positive of the crisis has been the innovative ways we have been able to adapt and stay connected to the people we support through text, phone and digital platforms in one-to-one and group settings. The level of peer support has also been remarkable, with people really going out of their way to show kindness and look out for others who are perhaps in need of a little extra companionship.
However, this remote way of working only goes so far, and there is growing evidence of the anxiety the lockdown and lack of face-to-face contact is creating.
To illustrate this, one of the people we support, Mike Staley, has courageously decided to share his personal story and experiences of the past few months.
Before lockdown, Mike regularly attended our Edinburgh Service at The Stafford Centre, where he is a peer volunteer and one of the presenters on our mental health community radio station, Radio Stafford 103. Mike, who lives with high anxiety, has found the support from staff and his peers – by telephone, text and video – invaluable during lockdown, but the loss his old routine has at times left him in despair.
"These last few months have been something very difficult to grapple with," says Mike. "To be honest there was a point where I nearly came to a complete shut-down in my mind. Jobs that I would normally brush off and do as routine became more of a complete burden to me. The happy smiley, cheeky Mike began to disappear, it became a very dark time.
"For me, this was exacerbated by the death of my cat Missy who I still miss terribly. The silence in my flat is so unbearable that I now have to leave the volume of my TV on a low level even when I am trying to get to sleep.
"I have lost weight and my approach to life has taken a battering. My hope is that when we come out of this into what is the 'new normal' we do not lose touch of the things and people that we have taken for granted. I am sorry for family members who have lost loved ones and people who still are getting sick, but let's not forget the people that have lived experiences of mental illness."
Support in Mind Scotland is about to begin some face-to-face outreach work and we have carried out in-depth risk assessments on all of our resource centres. It feels like we are a step closer to recovery, but we are in no doubt there is still a long road ahead.
Colin Leslie, Fundraising & Communications Manager, Support in Mind