There are still good reasons to visit Princes Street this Christmas time - Roddy Smith
The cancellation of this year's Edinburgh Christmas events is a further blow for our city centre hospitality and retail businesses although at a time of global pandemic, the health and welfare of the population must always come first.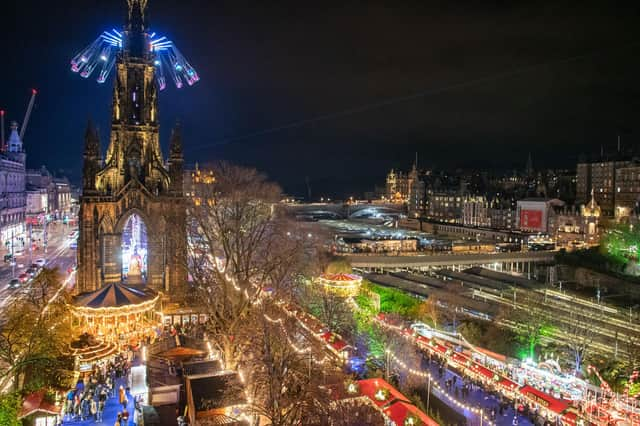 After six months when they had to deal with lockdown and then hugely reduced footfall and a lack of office workers, everyone had hoped that the vital Christmas trade would not be too badly affected, and allow an opportunity to recoup some of the lost business from the rest of the year. In recent years our Christmas events have attracted over 2 million people annually and generated well over £100 million for the city's economy. These figures will, of course, be impossible to replace.
The decision is absolutely the correct course of action considering the recent surge in cases and the necessity to not encourage people to congregate in large numbers. However it makes it even more important that we work harder to ensure the residents and visitors to Edinburgh know that the city centre is a safe environment to come to shop, eat, drink and enjoy the festive lights that will be on show. Even though there may not be rides, mazes, grottoes and market stalls there will still be many positive reasons to visit Princes Street and beyond.
Edinburgh city centre businesses have worked exceptionally hard to ensure that they operate in a safe and secure manner and can confidently welcome our residents and visitors to their shops, bars, restaurants and hotels. They have put in place measures and protocols to ensure the safety of the public and should be congratulated for their strenuous efforts to ensure they can trade effectively through the pandemic.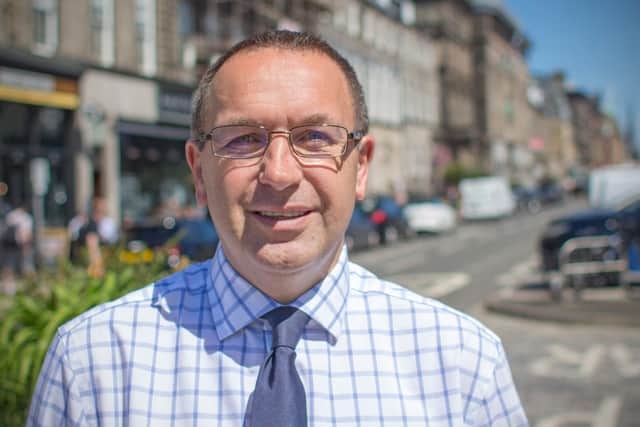 The recent restrictions on hospitality, made without any real consultation with the trade, have placed further pressures on the industry which has been one of the hardest hit. This was especially difficult for the businesses considering all their preparations and new measures, which were working well.
During the festive period Essential Edinburgh will work with partners to put in place measures to ensure the city has a magical, festive and exciting Christmas feel, and will be a welcoming and safe environment. This will primarily be through lighting and will ensure that although there are no events, the city centre is a very festive environment. Yes, work will need to be undertaken to control crowds and numbers at certain times and we are working proactively with App developers to support this. However, over the extended period in the lead up to December there will be every opportunity for residents to utilise the superb retail and hospitality on offer.
The shop local campaign that has been running nationally has done a good job in promoting smaller town centres and supporting the desire to keep people close to their homes. It has, however, had a negative impact on city centres across Scotland and can be seen clearly in the footfall declines and the subsequent reductions in hospitality and retail sales. With the safe and secure environment in place it is vital that the city's residents now realise that the centre of Edinburgh is open for business in a safe and controlled manner.
Our city centre will recover in time, but I am sure it will look different. Even now if you walk through the city you will see before your eyes the changes that are under way. We will undoubtedly lose some businesses due to Covid-19, but this will create new opportunities potentially for new entrants to Edinburgh and operators wishing to relocate from elsewhere in the city. Developers are constantly looking at buildings to re-imagine, the latest being the current Debenhams store, whilst we are months away from the St James Quarter, Johnnie Walker, Gleneagles and other developments opening. Office workers and tourists will return in due course but as residents we must all support the city centre businesses get through this most difficult of periods.
Comments
 0 comments
Want to join the conversation? Please or to comment on this article.