The V&A's partnerships connect us to Dundee and its people - Peter Nurick
Some might say V&A Dundee has become one of the most visible signs of Dundee's ongoing transformation. While much of that focus has been directed at the building, it is our partnerships and relationships developed in and around the building that are crucial.
Whether it is scoping out new ideas for collaborations, exploring the social value a project can have, disseminating information to our diverse audiences or using existing networks to maximise the impact the museum can have, every partnership – large or small, short- or long-term – is essential for the museum to be connected to both its place and its people.
A partnership can be a simple as two individuals collaborating on an idea. In other cases, partnerships have taken years to develop and are – in the case of the museum's five founding partners – critical to shaping the organisation at a strategic level.
An example of this is a recent collaboration with Portuguese digital innovation company iKi Technologies. In March 2020, the company won a European award from the Department for International Trade in the Health and Life Science category and had funding to develop an app called myEyes. With the purpose of helping visually impaired visitors navigate between tactile points in the galleries at V&A in London, the decision was ultimately taken to build the relationship with V&A Dundee .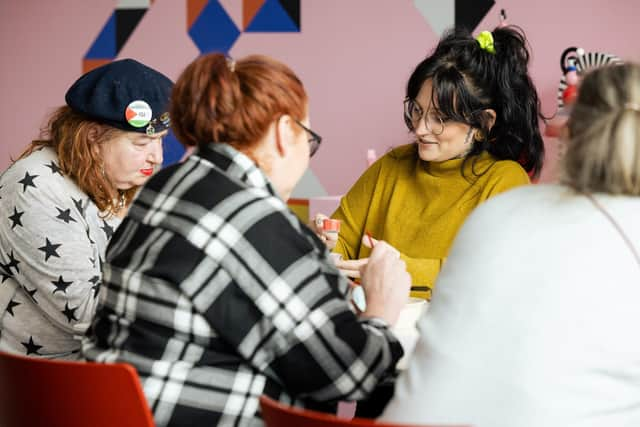 For the past 12 months there has been intensive development and testing, with each side learning from the process. This is evidently the sign of a strong partnership, where both parties add long-term value to the other. iKi Technologies has gained a deeper understanding of the challenges of delivering such a project in a complex museum environment, as well as the new opportunities that the technology can provide. For V&A Dundee, the collaboration has connected us to new audiences and reaffirms the museum's commitment to improving accessibility, using new technologies, and pioneering new approaches to inclusion.
The partnership with iKi Technologies was only possible with an operational museum, but some partnerships began before V&A Dundee was open. This was essential to connect the museum to local audiences and align the programmes and objectives with priorities that mattered. One of these longer-term partnerships has been with Alzheimer Scotland.
We knew from the outset that it was vital to ensure the programme and – to a wider extent – the museum itself – was used to address systemic challenges in society, such as an ageing population, increased social isolation and degenerative conditions such as dementia and Alzheimer's. To do this effectively, a collaboration with Alzheimer Scotland has been instrumental in shaping our programmes to ensure they support individuals' health and wellbeing.
A similar partnership is developing with Blackwood Housing Association, given their links to design and wellbeing. V&A Dundee was involved in the 2022 Blackwood Design Awards and will host the presentation ceremony the following year. It is exciting to see where these two quite different organisations share common ground and how this can be used to maximise social impact.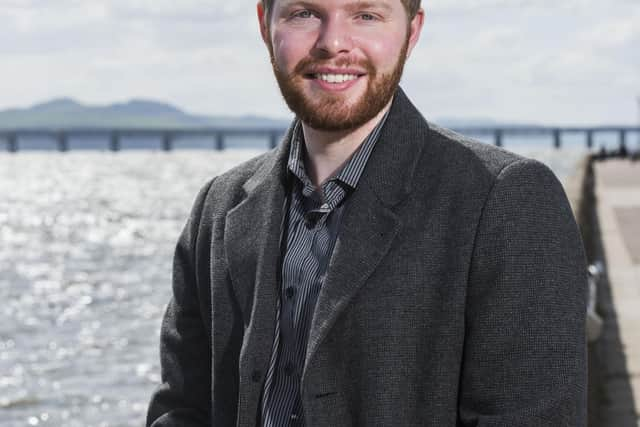 Strategic partnerships like these take a considerable amount of time, given the number of people involved. In comparison, other partnerships arise from chance conversations.
One example is the collaboration with Stephanie Graham, founder of Natla Jewellery Studio and CIC Dundee Community Craft. Her work and process are used to support people experiencing recovery, and this connection between design and wellbeing is one that V&A Dundee is keen to support. So far, this partnership has grown to include Stephanie running both community and public workshops in the museum, two small exhibitions and even a bespoke range of items in the shop, supporting her work, while strengthening the connection between the museum and the many communities it serves.
As V&A Dundee looks ahead, it is exciting to think what creative collaborations may be just around the corner, and what outcomes they will ultimately have.
Peter Nurick, Communities Producer at V&A Dundee.
Comments
 0 comments
Want to join the conversation? Please or to comment on this article.