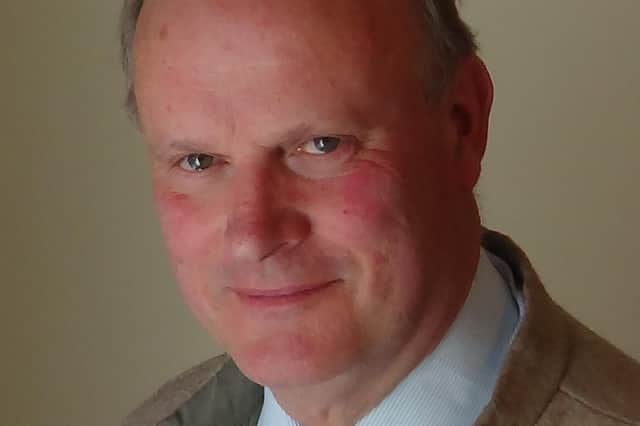 Roddy Gow, Chairman and Founder, The Asia Scotland Institute
As I write from the US, the impact of events is possibly even greater with 24-hour coverage of President Biden's actions to implement his administration's plans to address the Covid, climate and economic crises faced by families and businesses in the face of political opposition as he tries to build consensus and cross-party support. The unrest in the streets of Russia and Myanmar has been greeted with condemnation from the West but generated the inevitable response that America has lost the moral high ground to criticise others.
A statement from the Myanmar military leadership just after the coup sounded strikingly similar to Donald Trump's claims of a rigged election on 3 November. They wrote that there was terrible fraud in the voter list during the democratic election which runs contrary to ensuring a stable democracy and added that unless this problem is resolved, it will obstruct the path to democracy. In the face of condemnation from many in the West, the view that they expressed questioned the right of the United States to criticise, especially given the events of 6 January.
This image of the kettle calling the pot black, the hypocrisy of an apparent failure of the democratic process in the United States has been repeated. Putin was quick to point out the moral weakness of President Biden, although interestingly not of Trump. In China the response to the US raising the protests in Hong Kong and their treatment of the Uighurs was predictably the same. Iran, of course, is not the same and the Biden administration is committed to re-establishing America's global leadership in controlling the coronavirus pandemic and asserting moral credibility by halting the sale of arms that prolong the suffering in Yemen. Indeed, the difference in the quality of those filling the new cabinet posts is tangible and in short the message is that the US is returning to its global leadership role.
It is not too late for the United States to regain its position in leading the free world but certainly those In the Asean group and other parts of Asia seem clear in their hope that the void being filled by China over the past four years is retaken by America and its allies.
In Japan, India and Taiwan the hope is that trade and other ties will strengthen and grow in 2021 with the US and other western nations pursuing links in a post-pandemic world. This includes Scotland embracing opportunities with parts of the world where the Scots were so influential in the past and still have unique skills in financial services, alternative technology and the kudos that will come with hosting the COP 26 conference in Glasgow in November of this year.
Roddy Gow OBE, Chairman and Founder, The Asia Scotland Institute