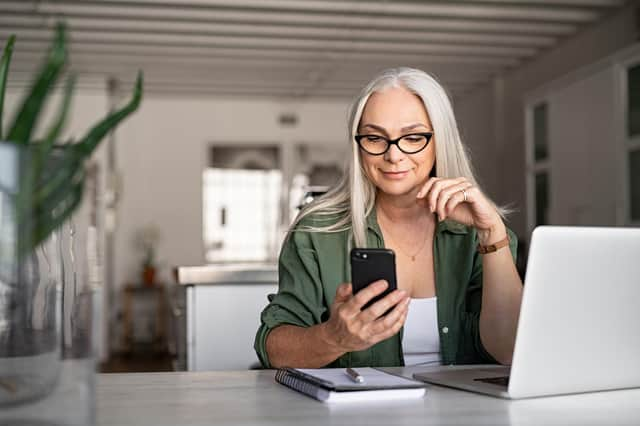 Businesses across the world had to close their doors and implement employees working remotely quickly, to ensure business continuity.
It is clear the office environment has changed and is unlikely to return to exactly how it was pre-pandemic and businesses now must look at smarter ways of working.
On Thursday, I'll be discussing this key issue and how the public sector can transform their way of working. In partnership with GovNews, Exchange Communications is holding a Public Sector Forum at COSLA Edinburgh between 9am and 3pm.
The forum will explore how to transform public services to be inclusive and designed around customers' needs through a series of sessions on topics such as finding the right communication medium for the right type of service, simplifying and connecting services and transforming the way organisations operate.
During my session, I'll be explaining how cloud-based and hybrid working has been critical to ensuring business continuity during the pandemic and how it will continue to play a vital role going forward.
We're seeing a shift away from physical servers which take up office space to cloud-based technology which is much better suited to hybrid working and means employees can access company files from anywhere in the world.
Using hybrid communications technology can also ensure a seamless service for customers, enabling employees to have the ability to communicate via different modes depending on their preference or customer preference without any interruption of service as they move between office and home working.
The premise for this forum came from a white paper we commissioned last year which called for collaboration from the Scottish Government when reviewing its digital strategy following the economic shock of COVID-19.
The paper explored the digital opportunities emerging from coronavirus in its different dimensions and across all sectors and highlighted the need for investing significantly in digital technologies for the country to reach its ambition to be a transformative, inclusive, greener and collaborative digital nation.
The updated Digital Strategy for Scotland sets out a vision to ensure that Scotland is recognised throughout the world as a truly digital nation. Yet the pandemic highlighted many significant shortcomings, especially public sector organisations' journey to smarter and modern working practices.
If this national strategy is to be successful, then the nature of public sector services, at both a national and local level, will need to change. Our forum will discuss how this change can be implemented.
I'm going to be joined by Douglas Shirlaw, Chief Digital Officer for COSLA; Joy Bramfitt-Wanless, Head of Scotland's Public Sector Digital Transformation Programmes for the Scottish Government; Martyn Wallace, Chief Digital Officer, Scottish Local Government; Ann-Marie Gallacher, Chief Information Officer at NHS 24; and Stuart Laws, Defence Innovation – Assistant Head for the Ministry of Defence.
It's a real honour to have the opportunity to sit alongside digital experts for many of Scotland's highest profile public services and enter into a discussion about the future of digital technology and how we best utilise it to ensure Scotland is a digital leader.
While this forum is specifically targeted at the public sector, this is the time for private businesses across Scotland to re-examine their digital strategies if they haven't done so already – setting new ways of working as we settle into a new rhythm of office life.
Anyone from a public sector organisation who wishes to attend the forum can register here.
Tom Sime, CEO of Exchange Communications